Top 40 Virtual Event Tips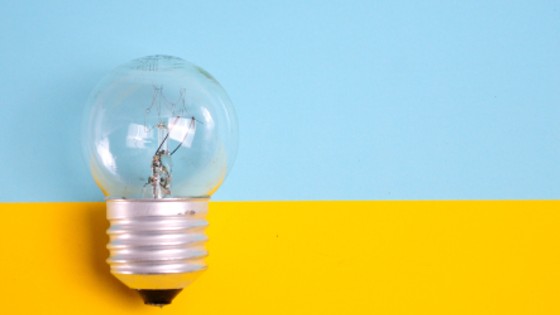 Don't get left behind with virtual events in 2021...
2020 was quite a whirlwind, wasn't it? Staying at home and social distancing meant that virtual events have taken the event industry by storm, with the number of organisations running virtual events said to have doubled in 2020. 
Going virtual meant that cancelled physical events could be taken online, but perhaps not everyone was completely prepared for the digital shift. With 2020 behind us it's time to absolutely boss the world of virtual events in 2021. With that in mind, we've put together our top 40 virtual event tips to help you with just that. 
Goal Setting
1. Set your virtual event goals
According to a study by Harvard University, setting goals makes people 10 times more likely to succeed. The same goes with organising and running virtual events. So, it's no surprise this is our first virtual event tip. But what goals should you set? It all depends on why you're running your virtual event.
For example, a virtual event to internally update staff will have different goals than a virtual event being run to generate B2B leads.
Timing your virtual event
2. Choose what dates and time your virtual event will take place
Choosing the right date and time for your virtual event is really important. If you choose an unsuitable date or time, you could run the risk of limiting your virtual event audience. After all the hard work setting up the virtual event, you don't want that, right? Here are a few things you should think about:
Your audience
Will the event clash with holiday periods or other times they could be busy? What time zone are your audience in? Are they spread over two time zones? These are all questions you need to ask yourself when setting the time for your virtual event.
Your competitors
The last thing you want to do is host an event on the same day as your competitor. Do your research and make sure your event is scheduled with a decent buffer before or after any competitor events.
Your speakers
If you've got a big-name speaker for your virtual event, make sure you choose a date they can make.
Your business
Of course, make sure you choose a date that suits your business.
It's pretty tricky to find a date and time that suits everyone, so just settle with what suits the largest group of your attendees. After all, you can always make the event available on demand so those who missed it can tune in at a better time.
3. Choose how long your virtual event will last
Keeping your virtual audience engaged with your digital content for a full day can be tricky. After all, naturally, your audience will have other things to do and distractions. We've all been there. To keep your audience engaged with your content, and to get the most out of your event, try breaking your virtual event down into smaller sessions over a couple of days.
Styling Your Virtual Event
4. Make sure the style of your virtual event aligns with the rest of your brand
There's no science behind styling your virtual event. You just need to make it work for your brand so it looks and feels exactly like your website.
That's why before you choose a virtual event platform provider, make sure they are happy to accommodate your brand when designing your virtual event. The last thing you want is an off-brand virtual event that looks and feels unfamiliar to your audience.
5. Make sure your virtual event is accessible for everyone
Everyone deserves to experience your virtual event. After all, why wouldn't you want as many people as possible to be able to take part? This means you need to make it accessible for everyone. But how? W3C listed a number of accessibility standards that you could consider in your virtual event, some of which include;
Higher colour contrast

Screen reader support

Integrated audio captions

Keyboard accessibility
Creating Virtual Event Content
6. Align your content with your goals
Knowing what you want to achieve from your virtual event should play a big part in deciding what content your virtual event should include. Different types of content will be more closely aligned with your goals than others.
For example, if you're using your virtual event to update employees, a Q&A session at the end of the keynote would be really valuable. This would allow your audience to ask about things that your presenters may not have covered.
If you're concerned that one (or a few) of your presenters are nervous in front of the camera, a slide-based presentation is the perfect low-pressure alternative. Without the pressure of the camera, your presenter can focus clearly on the content they are presenting and knock it out of the park.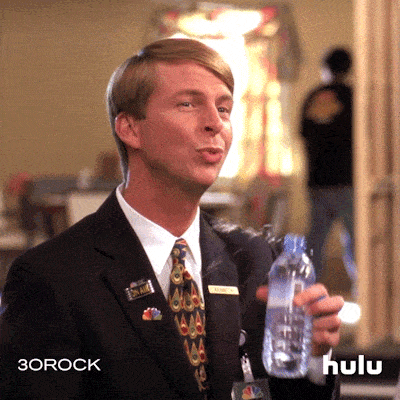 7. Stick to these golden rules for awesome slide-based sessions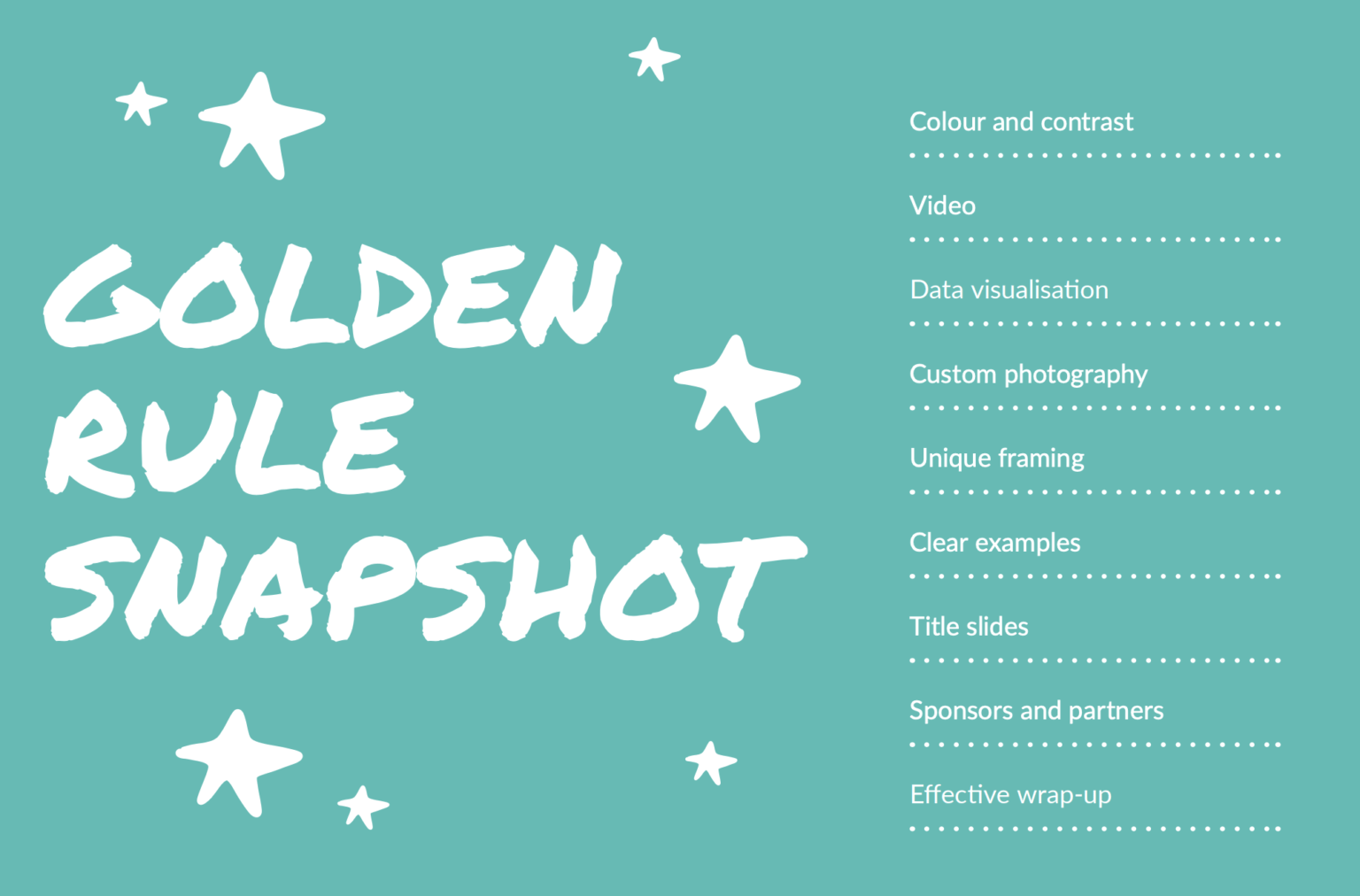 Download our full eBook for more gems like this.
8. Decide whether you want pre-recorded, live or a mix of both forms of content
Deciding on this depends on your audience. If you're looking for a two-way interaction between your audience and presenters, a live presentation is the way to go. With live content, presenters are able to respond to audience interactions in real-time, with no delay.
On the other hand, if you're trying to communicate information with little need for audience interaction, pre-recorded content is perfect. In this way, you can tweak, perfect, and remove any unwanted niggles from your content before the event even takes place.
Want to include both pre-recorded and live content? Go for it. Some of the best virtual events have a mixture of different sessions, both live and pre-recorded. After all, variety is the spice of life.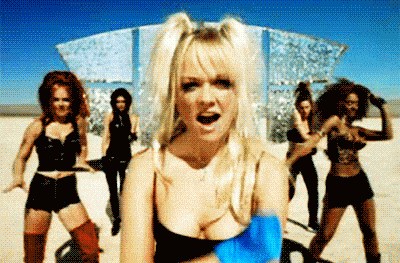 9. Consider how you want to record your virtual event presenters
There are a few different options when it comes to how you record your virtual event presenters, each with their own pros and cons. In this case, your choice will ultimately boil down to budget and flexibility.
Professional videographer: Armed with years of camera-wielding experience, a professional videographer will offer you the highest quality video content.

Remote camera kit: Remote camera kits also achieve excellent quality video content, while being a slightly more time-flexible and budget-friendly alternative to a professional videographer.

Webcams: Most of us already have them and know how to use them, so webcams can be a great budget-friendly alternative. However, webcam quality does depend on your presenter's device. It's always worth testing quality before the event. If it isn't so good, purchasing an inexpensive external webcam could make all the difference!
10. Use breakout sessions
Breakout sessions are great for event networking. Yes, you heard that right – networking at an online event! One of the most valuable things about attending a physical event is that you can build connections and bounce ideas off other attendees.
Just because virtual events are online doesn't mean the networking has to stop. Hosting virtual event breakout sessions is another great virtual event tip which allows you to replicate those same networking benefits in an online environment.
Better yet, why not use a network matchmaking app to match up your ideal attendees? It does all the hard work for you and gets the best people chatting at your events instantly.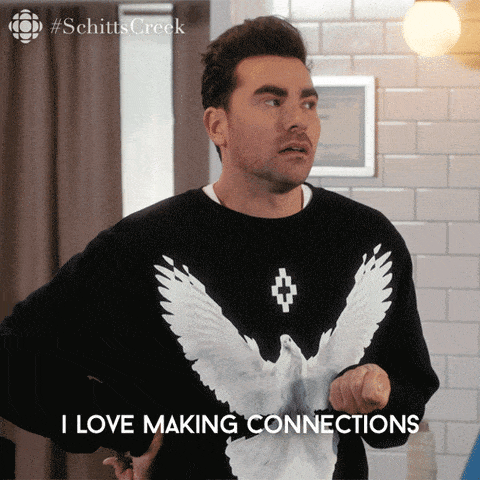 11. Poster sessions to demonstrate new research
Like at a physical conference, virtual poster sessions are a great way to present research findings to an audience. With two-way audio and video connections, it's easy for the presenter and audience to ask and answer questions about the content. And the best thing is, you can have as many poster sessions as you'd like.
12. Show off your existing content with a showreel
Whether it's a promo video, explainer video or maybe some video testimonials from your clients, virtual events are the perfect environment to house your company's existing video content. Displaying your content in this way will help leave a lasting impression of your brand on your audience.
13. Host your podcast series within your virtual event
Did you know there were 30 million podcast episodes as of April 2020? I'm sure you'll agree that podcasts have transformed the way we consume media. If your company has got its own podcast series, including it in your virtual event can be extremely beneficial.
Why? Not only does it provide your virtual event attendees with more exciting content, but it also helps to grow your podcast series by giving it more exposure.
14. Offer downloadable content to your virtual event attendees
Hosting a virtual event is the perfect opportunity to show-off your existing content by making it available to download for attendees. Not only this, you can provide your attendees with wider reading material related to the event to further enhance your brand reputation.
15. Make your virtual event sessions available on-demand
For some reason or another, sometimes life just gets in the way of things. Not all of your target audience will be able to make the virtual event as it happens. The good thing about virtual events is that you can make them available 'on-demand'. This allows those who missed it first time to tune in at a more suitable time and means they don't have to miss it after all. On-demand content is so valuable that we found that it can increase the number of virtual event registrations by 30%!
16. Consider the user journey of your attendees
When planning your virtual event, take time to consider how your attendees will flow through your event and engage with the different sessions and content pieces. Ensure the event layout is easy to navigate so attendees can navigate through the event and find what they want without difficulty.
Arranging your virtual event speakers
17. Choose the right speaker(s)
Part of the challenge with getting the right speaker for your event is knowing where to look. Here are a few options to get your started:
Ask the audience
After all, you need to choose someone they're going to engage with. So why not reach out to your attendees and ask them who they would like to see?
Upcoming book releases
Someone may be more willing to speak at an event if they have something they can plug. Research any new or upcoming book releases that are relevant to your event and offer them a guest spot.
Professional forums
It can be easy to fall into a dark pit of online forums, but they can be a place to find potential speakers. You might also find speaker reviews from other professionals following their events.
Popular blogs
You could find some real thought-leaders by researching popular and relevant blogs. Plus, if someone is willing to write about a subject, chances are they'd be happy to speak about it.
LinkedIn & Youtube
Social media is a great place to find potential speakers. Search for employees at specific companies or look up job titles on LinkedIn. Use YouTube to find existing content and get in touch with the creators.
18. Choose someone with confidence to host your event
More often than not, virtual event presenters will be required to speak at length in front of the camera.
Therefore, it's important to make sure your presenter is confident enough to do so. One way to tell is to see if they've recently participated in a podcast or spoken at other events.
19. Explain what they'll get out of it
As with most things, nothing in life is free. And the same goes for virtual event presenters. When you ask someone to present in your virtual event, they're naturally going to want to know what's in it for them.
Right off the bat try to outline how they will benefit to increase your chances of securing the best presenter for your virtual event.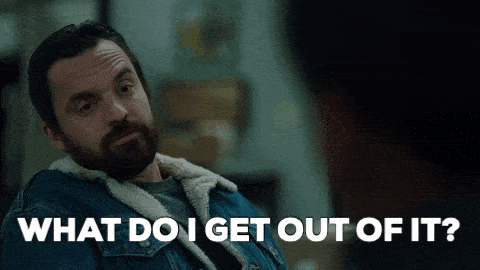 20. Choose an event provider who offers support
Online events can have their occasional hiccups. By choosing a reputable online event provider who offers live event support, you don't need to worry about anything going wrong during your event.
Promoting your virtual event
21. Give yourself enough time to promote your virtual event
Let's face it; if nobody knows about your event, it's unlikely people are going to show up. And that goes for even the most exciting events. That's why we recommend giving yourself at least 4 weeks before your virtual event so you can promote it effectively.
22. Define your target audience
Before you start promoting your virtual event, it's important to identify who you're going to be promoting it to. By doing so, you can promote your virtual event more effectively by focussing your promotional efforts on the channels they use the most.
23. Create an enticing registration page
Your virtual events registration page is the first thing your potential audience sees following your promotional activities, so it needs to pack a punch.
Make sure it is designed so that all of your event's key information is visible without scrolling down. It should also include all important information, such as event title, date and time and key presenters.
24. Promote your virtual event across multiple platforms
Try to get your event in front of as many of your target audience as possible. A good way of doing this is promoting your virtual event across different platforms. Even though your target audience may be most prevalent on LinkedIn, it doesn't mean you can't look at promoting on Twitter and Facebook. This can result in additional sign-ups and improve your overall ad ROI.
Website banners and emails are also great ways to get your event out there. By providing your team with an email footer, every email they send has the power to promote your event. And the same goes for web banners – everyone who visits your site will be exposed to details of your virtual event, encouraging them to sign up.
25. Ask your speakers to promote your virtual event
If you're lucky to have someone high profile speaking at your virtual event, asking them to share the event on social media is a great way to promote your virtual event to their large audience of relevant and dedicated followers.
Making your virtual event interactive
26. Allow your audience to ask questions
Allowing your audience to ask questions is a great way to involve them in the event and give them a voice. Not only do these questions allow you to cover any information you've missed in your event content, but they can also help inform and improve your next events.
It is common for attendees to be nervous about asking questions, so preparing a few 'dummy' questions can help to get the ball rolling.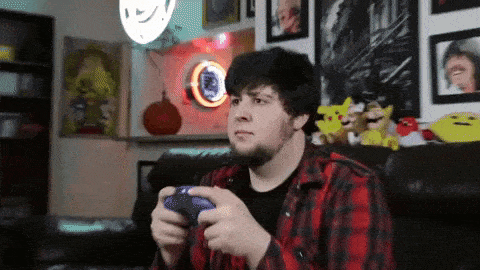 27. Include a live-chat function
Using a live chat feature is the perfect way to drive audience interaction during your virtual event. Here are a few ways you can utilise live chat:
Attendee concierge: Having a concierge on live chat can help make sure your attendees can find all the sessions they want to attend.

Attendee chat room: Chat rooms for attendees can help replicate the networking benefits of a physical event.

Attendee to sponsor/product specialist live chat: Attendees can have discussions and ask questions to your sponsors or product specialists during your virtual event.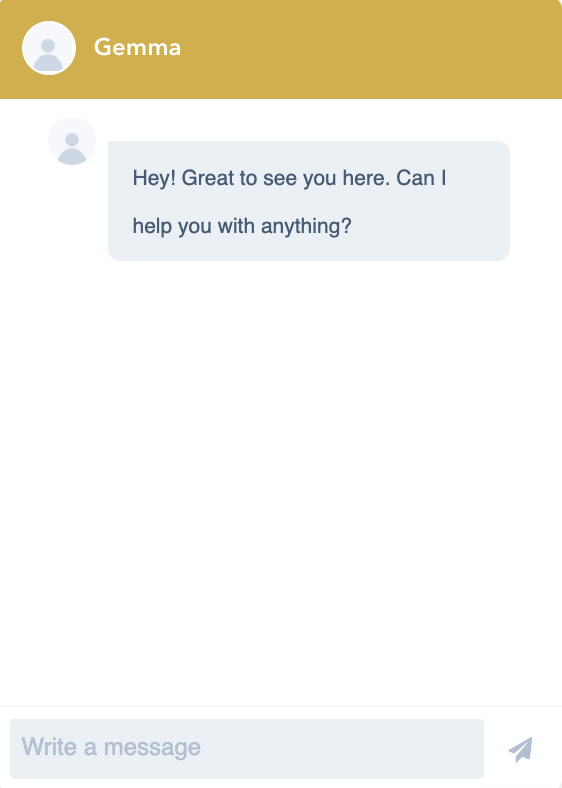 28. Use polls
Using polls can provide both you and your attendees with extra value, and can be used for:
Engaging your audience

Gathering feedback

Strategy planning

Planning future content
29. Include a game in your virtual event
Gamification has now managed to weave itself into all areas of business, including events. And for good reason! People LOVE games. Including a game like Snake in your virtual event is a fun way for your attendees to compete with each other and pass time until their next session is on.
Also, using an event engagement leaderboard will be sure to encourage questions, networking and more from your most enthusiastic attendees.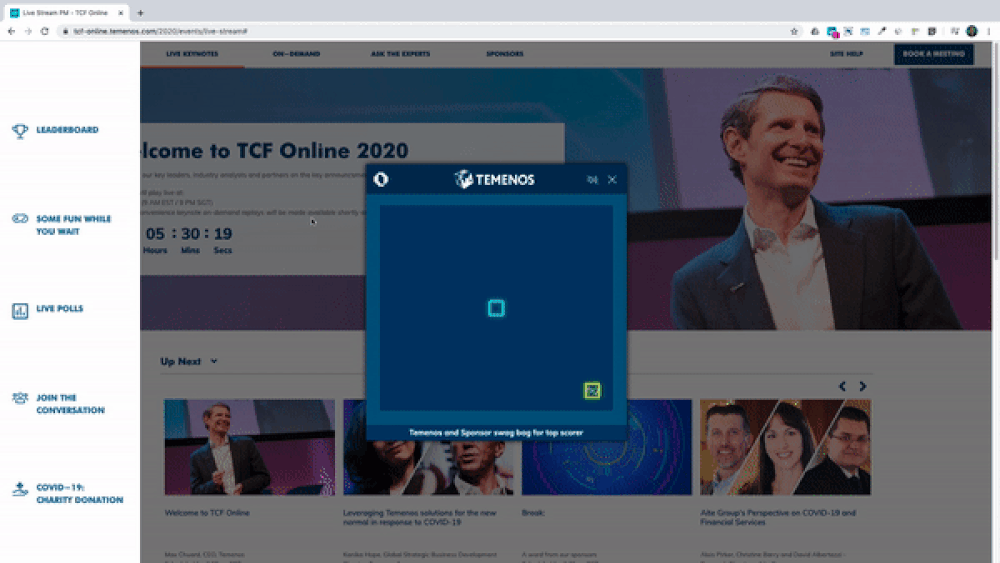 Generating Leads
30. Use 'one-click' calls to action
Having a one-click CTA on your session page such as 'request a demo' means a viewer can click while continuing to watch the stream –  a great way for event content to drive leads and ROI.
Your platform should be able to inform you which attendees have clicked the CTA so you can begin your qualification or booking process.
Other one-click CTAs could be: request a call-back, upgrade me, partnership request and start my free trial.
31. Give attendees the option to book a 'one-to-one meeting'
If collecting demo requests at your virtual event isn't going far enough for your lead generation efforts, booking and hosting one-to-one video or audio meetings during the event might be just the ticket.
By providing the option for attendees to book an online meeting, you're capitalising on the interest and intent your virtual event is generating.
32. Use polls to gain information about potential leads
Polls can provide great insights into what attendees think about your event, topics, and speakers. You could also use them to generate and qualify leads.
Asking your audience outright whether they'd like a demo could come across as too salesy. Instead, ask questions to gauge their company size and pain points.
This is a subtler approach that makes it easier for you to craft personalised post-event follow-ups.
33. Use audience question data to your advantage
This leads us nicely onto personalised follow-up campaigns. Delivering the same follow-up campaign to every attendee won't be effective. Instead, focusing more time and effort on the most engaged attendees will give you a greater chance of turning them into leads that hopefully convert into sales.
So, how do you make sure you're talking to the right people? Using the engagement data from your virtual event, you can identify who your most interested attendees are and make sure your follow-up campaigns target them first.
Read more about getting the most out of your follow-up campaigns.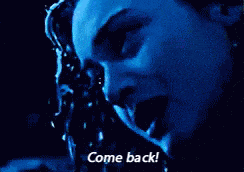 Satisfying your attendees
34. Secure sponsorship for your virtual events
Just like in-person events, many virtual events wouldn't be possible without securing sponsorships to either part or fully fund them. So sponsorship packages need to be carefully thought through, and the benefits clearly stated.
35. Ensure your sponsor's branding is on-point
After you've received funding from a sponsor, you need to make sure you provide your end of the deal, ensuring your sponsor's brand is visible during your virtual event. Making sure each logo is visible on the registration page, confirmation emails and the main event pages are probably the least your sponsor will expect, so this definitely needs to be included in your packages.
36. Provide your sponsors with valuable registration information
Beyond an email address, you could provide sponsors with information such as which channel led to the most registrations, and which sessions or topics were the most popular. This will help your sponsors deliver more relevant and targeted campaigns that are likely to see better results.
If your virtual event includes dedicated sponsor booths, you could provide sponsors with reports detailing which attendees interacted with content on their page. These extra insights are like gold dust, and will have your sponsors queuing up to be involved in your next virtual event.
37. Offer your sponsors their own 'sponsor booth'
Having a dedicated page or booth for each sponsor gives them a unique opportunity to showcase their content to your audience. Sponsor booths can be great for:
Live chat
Giving sponsors the opportunity to chat one-to-one with their booth visitors will help them find new leads and deliver a healthy ROI from your virtual event.
Online meetings
Online meetings are a way sponsors can engage event attendees with their products or services. Booths let attendees book an online video or audio call with your sponsors. An ideal tactic for sponsors to gain real value from your virtual event.
Content hosting
Sponsors should treat their booth like a microsite. Hosting videos, downloads, podcasts and links all focused on your event topics is an easy way for sponsors to showcase their expertise to an engaged audience.
Contact details
Just like a virtual business card, a sponsor booth is the perfect place to list key contact details. Encouraging attendees to connect with sponsors on social media or to start a conversation via email may result in new customers.
Competitions
Often used to generate leads at physical events, there's no reason why competitions or games can't be part of the sponsor booth at your virtual event. Prize draws, quizzes and embedded arcade-style games are all excellent options.
38. Add a sponsor video to the start and end of your sessions
Adding a sponsor video to the start and end of your sessions will give sponsors prime exposure while the audience is most engaged. Your sponsors are likely to have existing video material they can use; case studies, explainer videos or highlight reels would all be great.
39. Host roundtable sessions for your sponsors
Roundtables give your sponsors an effective way to lead a conversation on a topic and engage with interested attendees. These sessions help position your sponsors as experts on the chosen topic, which boosts their brand image and increases opportunities for direct conversations.
40. Make your virtual event really stand out from the crowd
Lastly, there are a host of things you can do to really keep your attendees sweet and wanting to come back for more. These include sending out virtual gifts, creating an attendee 'swag bag' and even paying for their lunch! Read more advice on how you can really stand out from the crowd.
You can also download our eBook, 'How To Run A Virtual Event', for tonnes more advice on running your next virtual event like a pro.
Inspired for your next online event?
See the streamGo platform in action!