Make your on-demand video content sing with a
Video Library
Create a searchable video library with streamGo's innovative platform and give your content the treatment it deserves.
Feature-Rich
As Standard.
Our video library platform is filled with top-class features to make it easy for your users to find the content they're looking for!
Automatic Captioning: Transcribe and caption all of your video content with a high level of accuracy.

Video Search: Users can search your video content and navigate to the exact point they're looking for.

Auto FAQs: Use generative AI to predict the most useful questions and answers for your content.

AI Q&A Bot: Allow your users to ask questions about your content and provide natural language responses with the Q&A Bot.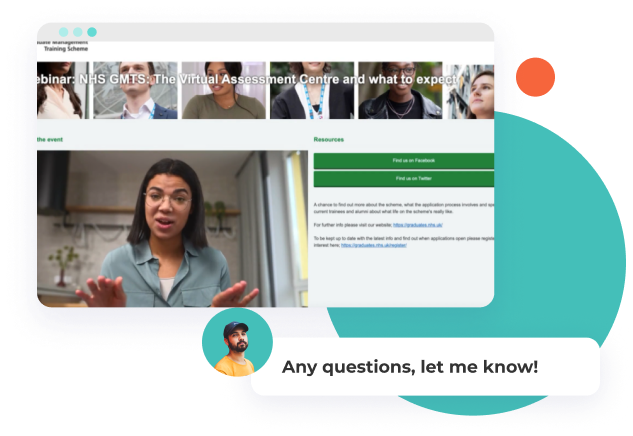 Wait...
There's more!
True Insight: See which content is proving popular with your users and let them help drive the direction of future content.

Video Chapters: Set chapters on your videos to help users navigate content in bite sized chunks.

Paid Tickets: Charge your users for different levels of access to your content.

Categories: Categorise your content with tags and allow users to filter on topics of interest.
View all features
It's Time To Breathe New Life Into Your Content
Need something more?
We can also cater for all of your live event needs and add even more content to your video library!
Webinars
Captivate your audience no matter where they are with our feature-rich platform.
Webinar platform
Virtual Events
Generate excitement with audiences all over the world using our virtual events platform.
Virtual event platform
Hybrid Experiences
Connect your physical and virtual attendees effortlessly with our ground-breaking technology.
Hybrid event platform
Your event data,
exactly where you need it.
Get a deeper insight into your audience and track them easier than ever before with our powerful integrations...

Manage your sales, marketing and event data all in one place with our HubSpot integration. Easily deliver automated sales and marketing campaigns to your event audience without having to lift a finger.
HubSpot Integration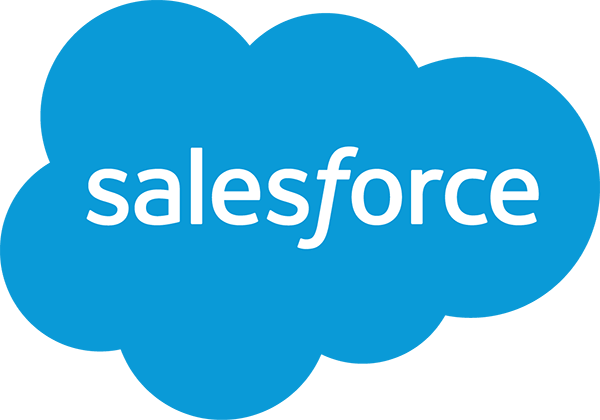 Automate your online event sales and marketing campaigns using our Salesforce integration. Manage everything in one place as we sync event data and attendee details to your Salesforce account.
Salesforce Integration

Automatically sync leads between streamGo and Marketo CRM along with attendance data for all of your events. Giving you deeper insight and targeting for your marketing campaigns.
Marketo Integration
Frequently asked questions
A video library is a collection of on-demand video content (usually from previously live broadcasts) where users can browse and view at their leisure. It can help to breathe new life into existing content and generate further interest.
Video Libraries can help to organise and group videos into topics of interest and provides additional means of finding and viewing relevant content more easily. With features such as search or filtering, this enables increased engagement and discoverability.
Success looks different depending on the type of event you're running, but our platform provides reports for all of the metrics you'd need for registrations, attendees, questions, clicks, average view and session times.
We also work closely with our clients to understand, from the outset, what the key goals of each event are, and provide advice and guidance to help clients maximise the ROI from every event. We want you to have the best event possible; your success is our success.
Typically, yes, as this is how you will find out who watched your event, and allows you to follow-up with them afterwards, however if your event is restricted to your existing members/staff for example, then we can use pre-registration or single-sign on to allow them straight into the event without needing to repeat their details. Ask us for more detail on how this can work for your website.
It can, and it should. Your video library should represent your brand at any and every available attendee touch-point, so with streamGo's Branding+ you can ensure that the registration page, video pages, reminder emails and URL all look and feel just like your own.
Need some inspiration? Check out our Webinar Design Guide
Businesses can repurpose existing content, reach a wider audience, increase user engagement, and establish themselves as thought leaders or experts in their field by creating a centralised platform for their video content.
While any video content can be featured, video libraries often showcase webinars, tutorials, interviews, product demos, conference talks, and other educational or informative videos relevant to the brand or industry.
Ready to Unlock the Full Potential of Your Content?