4 Time-Saving Tips For Your Next Event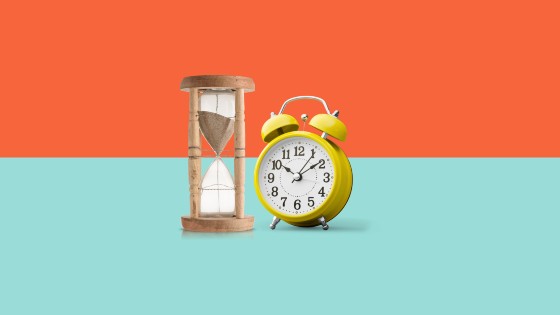 Save time and boost your productivity...
It's a cliche for a reason: time really is money. And when it comes to saving time, the smallest changes can make a big difference.
Shaving off a few minutes here and there can significantly reduce your workload, while freeing you up to do other things. Things that will benefit your business.
If having more time in your day sounds like the best thing since sliced focaccia, read on.
1. Automate Emails and Social Media
Rather than creating emails and social media posts on the hoof, why not prepare them in advance?
Social promotion posts can be scheduled weeks ahead using social automation tools like Buffer or Hootsuite, while your email marketing client lets you line up emails to be sent at defined times.
The social and email content around your event is unlikely to change, and creating posts in advance allows you to keep everything unified.
As well as carving out more precious time for you to spend on other tasks.
According to a 2017 survey of information workers, nearly 60% of respondents said they believe they could save at least six hours a week if the repetitive aspects of their job were automated.
If setting up social posts and an email campaign ahead of time could save you nearly a full working day in future admin, that's pretty good going.
Psst, here's some tips on crafting that perfect event invitation email. 
2. Pre-Record the Event
It's possible to record an event at a time that suits you, days or even weeks in advance. There doesn't even have to be a live audience. Pre-recording can save you time on the live rehearsals and removes the stress of presenting to an audience.
Director of content at Foundation Marketing and bestselling author Melanie Deziel points out pre-recording is a great option for speakers who aren't as keen on presenting live. You can then select a clip to send out as promotional material via email.

There's also the benefit of being able to edit out any mistakes or amend content to ensure the end product is polished and professional. For the viewer, nothing changes. The event is streamed as live and a Q&A can be conducted in real-time.
3. Mix Up the Content
It can be time-consuming to put together an online event that consists of only one type of content. For example, 45 minutes of you talking to the camera would need quite the script. The same goes for 45 minutes' worth of slides.
Instead, try varying the content, so your event combines text, slides and videos. You could also ramp up the interactivity factor through polls, reactions and surveys.
Not only does this provide a more immersive experience for the viewer, it keeps you fresh during the creation stage, and allows other members of your team to work with you on the content. Giving you more time and headspace for other tasks.

Just make sure you're using an event platform that can cater for these types of tools. Our platform at streamGo offers so many features at your fingertips to make your events way more engaging and interactive.
4. Back Up Your Content
This is more of a preventive time-saving measure but one we'd strongly recommend.
Because nothing wastes time and saps energy like having to re-upload your entire event content after a technical fault!
You can be safe in knowing that our event platform will take care of all backups for you automatically, and allow content to be accessed immediately if anything goes wrong.
That said, it's always worth making your own arrangements by backing up content to a cloud storage provider as and when it's created.
When you're busy organising an event, it always pays to take these time-saving steps. Not only will you bask in the smug afterglow of being organised, you'll save yourself valuable hours and unwanted hassle.
We've got plenty of other tips for creating and hosting a successful webinar. Plus, our team will be more than happy to answer any questions you might have if you're in need of support for your next event. Request a demo to find out more.
Inspired for your next online event?
See the streamGo platform in action!