Virtual Event Trends and Predictions for 2021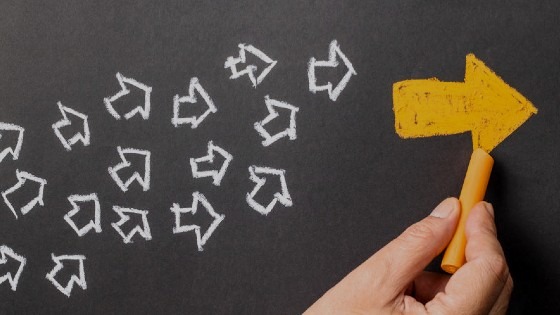 Get ahead of the curve with these insightful virtual event trends...
'Let me just share my screen…'
'Can you hear me?'
'I think you've frozen.'
That's just some of the sentences we never thought we'd be saying on a daily basis in 2020. The huge demand for virtual events last year was something no-one was really prepared for, but with it came some fantastic creativity and innovation to make it work.
So, what does this year look like? We've asked a number of clients and experts to provide their thoughts and predictions for virtual event trends for 2021. Sound good? Hello? Oh, I think you were on mute…
Jason Sorabji
Executive Producer at GES Events
Jason Sorabji, Executive Producer at GES Events believes the key to online events in 2021 will boil down to very well executed hybrid events with audience engagement in mind…
Virtual events have been a lifesaver for the sector. Our clients have been forced to embrace digital at speed to ensure they don't lose that vital live connection.
While we are seeing huge enthusiasm for a return to in-person events, savvy clients do not want to lose the benefits of virtual and are looking at hybrid or blended models to deliver the best of both worlds. I have three pointers to help you combine the energy and emotional connection of a live event with the amplification and reach of digital to help your hybrid events fly.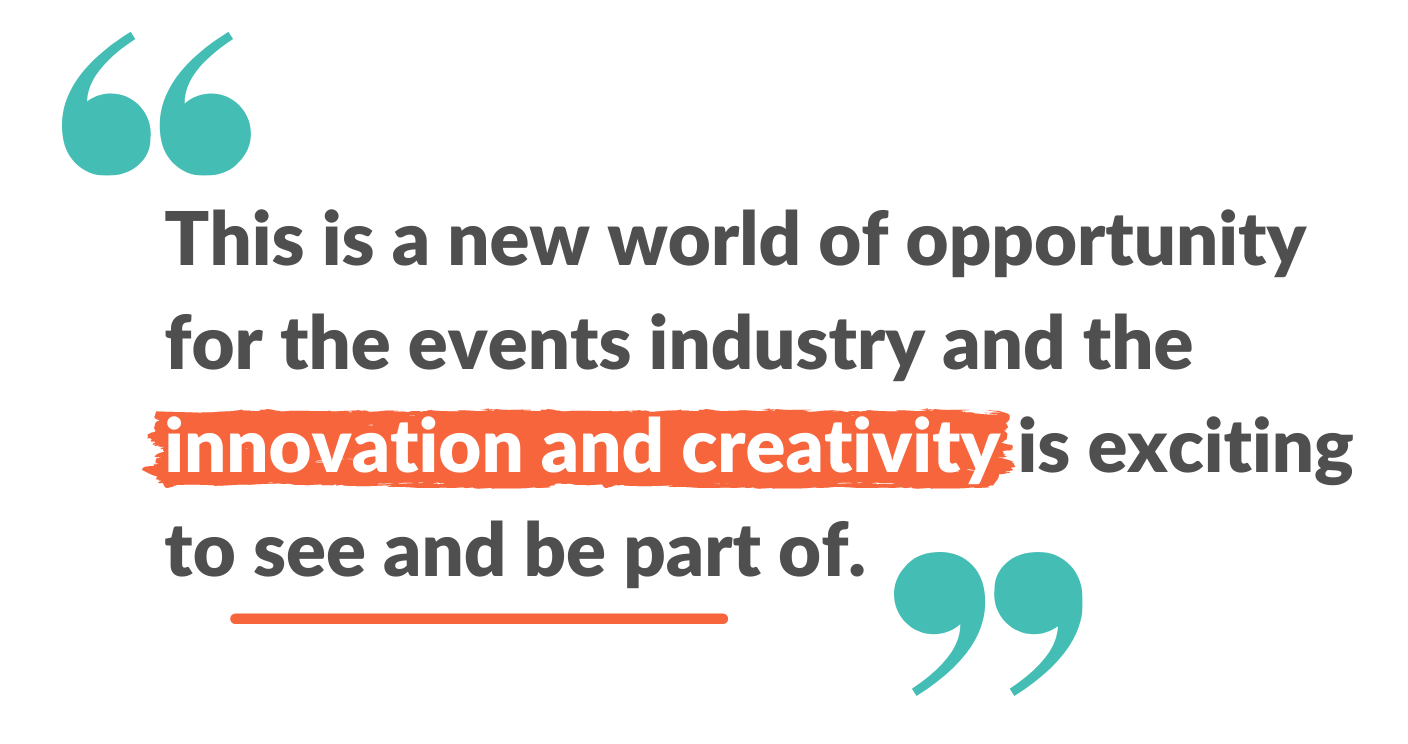 1. Creating unmissable moments
Every agenda has its keynote speaker, industry hero or big celebrity interview that is the high point of the agenda. These are key audience engagement points that create a real sense of shared community and experience. 
Replicating the sense of occasion and the emotional investment that goes with it is especially critical to truly engage an online (and zoom-fatigued) audience.
2. Breaking the fifth wall
It's easy to fall into the trap of creating two separate events, attendee journeys and audience experiences. Truly great hybrid events bring a single unified attendee experience that optimises the content for the platform and celebrates the different functionality of digital and in person.
Breaking the fifth wall is about designing content that brings the digital into the physical in a compelling way. Online polls and gamifying content is now standard – push your creativity in this area and your engagement stats will fly off the chart.
This is a new world of opportunity for the events industry and the innovation and creativity is exciting to see and be part of.
3. Think of your event as a broadcast platform
Ready for your close up? Your event is now being consumed through a screen and you need to adapt to make sure you are keeping pace.
We are building professional studio environments for both in-person attendees and digital.  Pre-production planning now includes creating storyboard visuals and speakers need to adapt for the more intimate, 1:1 experience that a TV/digital broadcast brings. Sessions also need to be cut in half – 20 minutes max for even your most charismatic speakers.

Gemma Lowry
Head of Hybrid & Virtual Events at The Creative Engagement Group (TCEG)
Gemma Lowry, Head of Hybrid & Virtual Events at The Creative Engagement Group (TCEG), emphasises the importance of pushing the virtual meeting boundaries in 2021 following the huge digital surge last year…
2020 was a significant year for virtual events. It became the go to through necessity and in doing so demonstrated that this is an incredibly effective tool for communication. 
But as we spend longer being separated from our families and working from home, virtual format fatigue is becoming a very real challenge we need to overcome. So for me, 2021 is going to be focused on three areas:
1. Pushing virtual boundaries
The first is going to be all about how we continually look to push the virtual event boundaries.
This isn't just focused on what is coming next in terms of technology, but how can we mix up the overall shape of our programmes, create more visually dynamic and interesting content, leverage different and higher value production techniques, and focus on engagement & collaboration during those live moments rather than didactic presentation. 
2. Seamless hybrid events
The second is going to be in hybrid, and how we connect groups of audiences around the world seamlessly, weaving together the multiple attendee journeys and experiences to create something truly unforgettable.
Our experience of hybrid has shown us that the sense of audience community and connection can still be achieved with thoughtful planning and varied engagement tactics from global group challenges that connect & unite colleagues(or even inspire competition across hubs), to simple choreographed sessions that bookend the attendee's day.  
3. The audience at the heart
As with all events the attendee journey does not start with the 'live' moment. Each audience touchpoint should be designed and choreographed to create an experience with pre & post content activities that set up and extend the life of your messaging.
Personalisation will be crucial and allowing the audience control over some of their session choices will maintain attendance and engagement.
Alexandra Whittington
Futurist at Partners in Foresight
Alexandra Whittington is a futurist, author, speaker and lecturer at the University of Houston. She believes a potential return to in-person events, demands for online event courses and exclusive digital content could all be virtual event trends in 2021. 
Watch Alex's full video or read more below:
1. Nature as a sanctuary
In-person events in 2021 are likely to take the form of off-grid nature retreats. Taking advantage of rapid testing to prevent COVID outbreaks, small groups may be able to meet in all-inclusive locations where little or no outside contact is required.
2. Digital Intelligence (DI)
With the accelerated work-from-home trend, we could see a rise of programs and courses to enhance one's Digital Intelligence (DI), which is having high rapport on video conference events. 
Courses might teach participants how to give online presentations, tips for interpreting remote body language, online networking, and how to establish stage presence on webinars. The demand for DI skills could form a new events market of its own.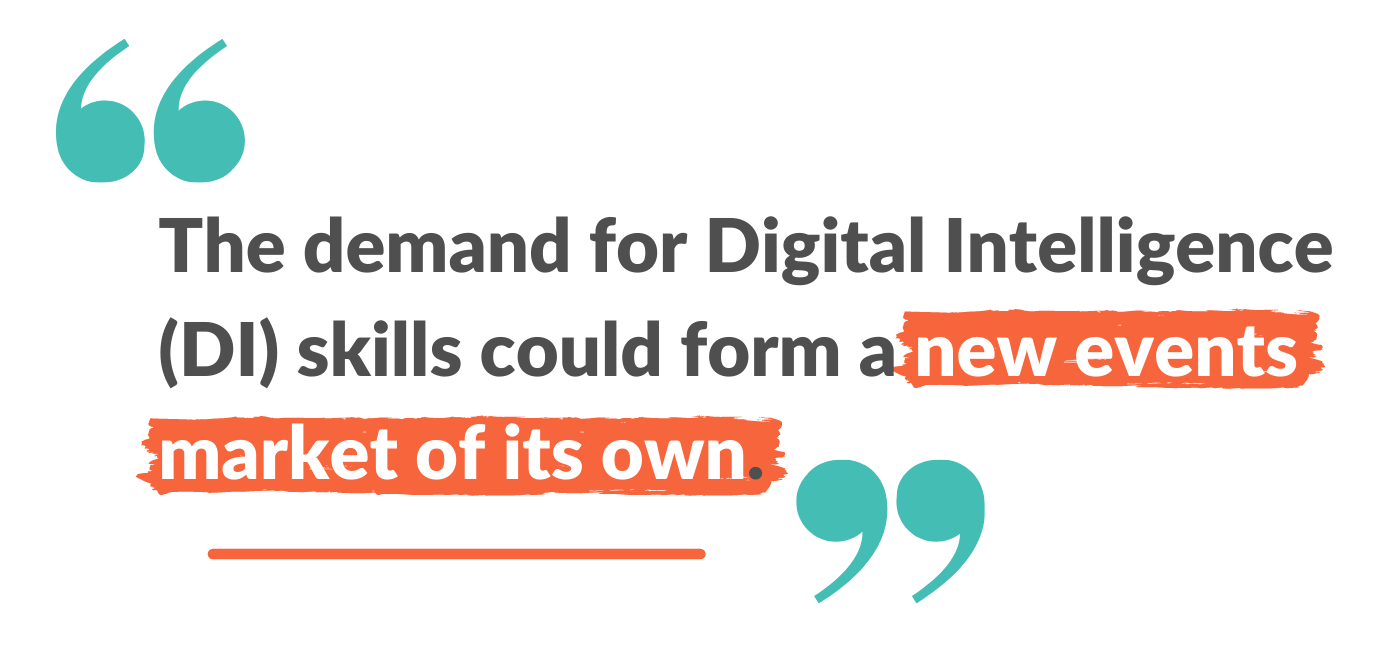 3. Patron experiences
The ability to access exclusive digital content through a subscription or direct patronage could gain prominence in 2021. Virtual programs like Cameo, for example, provide personalised video access to celebrities.  
Similar models could arise for experts, influencers, advisors, educators, and other professionals, making future events more intimate.
Larysa Zakirova
Executive Director at INFUSEmedia
Larysa Zakirova, Executive Director for INFUSEmedia's Client Success team predicts that creativity and repurposing of content will continue to be an important driver throughout 2021…
Online engagement is at an all-time high, and businesses will be exploring concepts that correlate with the current climate in hopes to set them apart.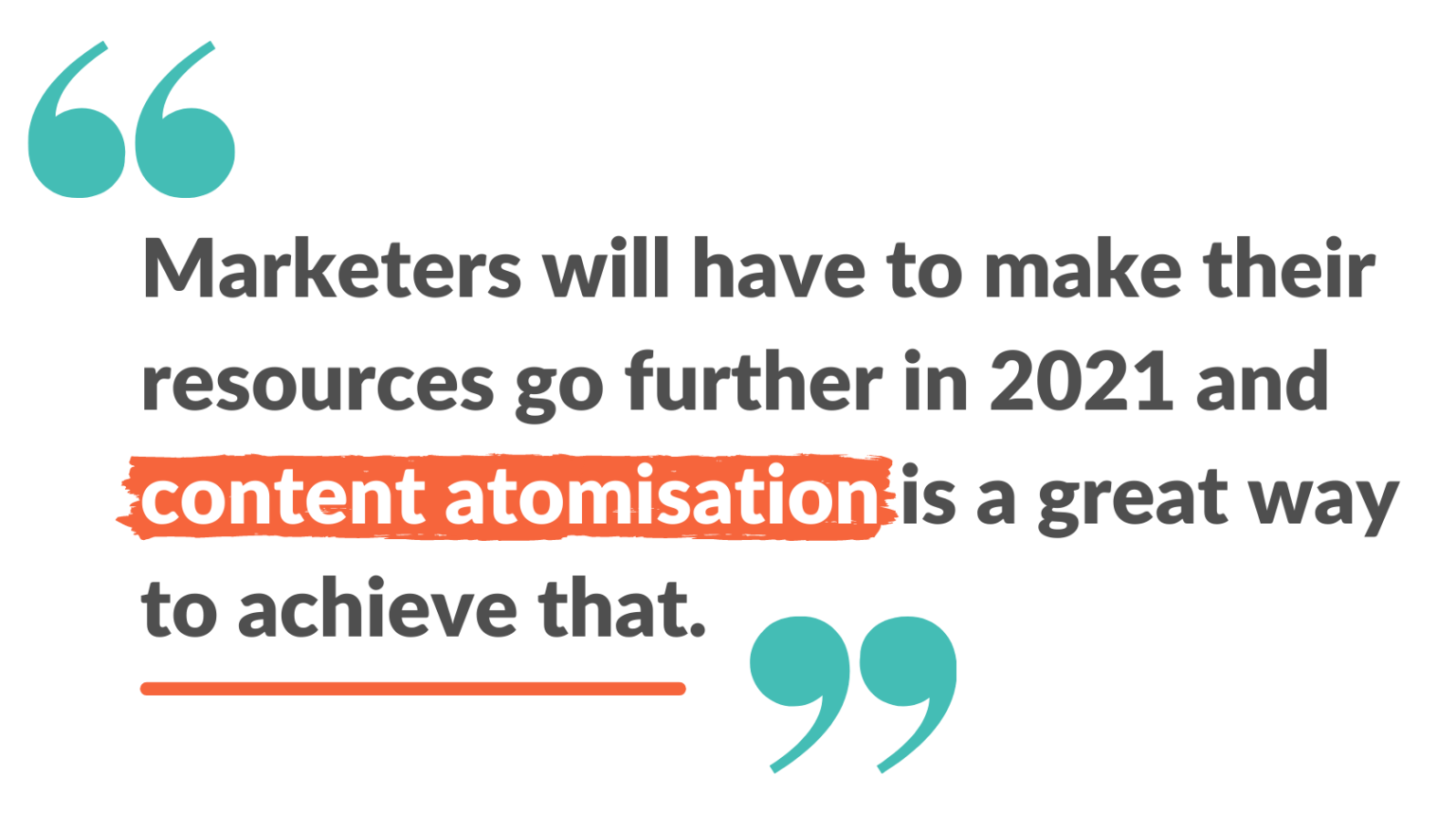 1. Content atomisation
Marketers will have to make their resources go further in 2021, and content atomisation is a great way to achieve that. Whether that is repurposing an ebook into a how-to video or a whitepaper into a blog, you are turning this content into individualised components that generate value.
2. AI technology
AI technology can also play an important role in this, which I believe will be a game-changer in 2021. AI models draw upon massive datasets to allow for personalised campaigns which work smarter by being relevant to each customer's needs and wants. 
This modification of the user experience drives deeper and more meaningful engagement that is much more effective at achieving conversions and closing sales.
3. On-demand events
Lastly, I see on-demand events continuing to grow this year. They allow audiences to pick and choose when and where to engage with content and I would expect that audiences will continue to prefer the flexibility and ease of this.

Neil Hancock
Head of Marketing at Hive
Neil Hancock, Head of Marketing at Hive HR believes more intimate event settings and a change in success measurements will elevate attendee interest.
Watch his video or read more below:
We've all learnt a lot during the pandemic, the verb 'to zoom' followed quickly by Zoom-fatigue, but a big learning is the need for variety when it comes to virtual events.
2020 was the year of 'let's do a webinar!' and 'what about a fireside chat?' These can be great events, but it's incredibly hard to stand out from the crowd when we all get personally invited to 10 webinars like this every week!
Smaller, intimate events
Similar to the Zoom-fatigue, we are also a little fatigued with 'standard' webinar and virtual event formats.
This is how I see virtual events evolving in 2021, with a greater focus on learning and interaction. I believe we will see more masterclass or workshop type events and lots of smaller more intimate events (potentially with cameras on!).
Pivot of success factors
I also believe lots of businesses in 2020 saw virtual events as a way of removing the constraints of room capacities, and therefore measured success exclusively on volume of sign-ups and attendees.
However as we become more mature in our virtual event strategies, I expect we will also pivot our success factors around engagement, post-event social chatter and follow-up conversations. We can't neglect the importance of measuring registrants and attendees, but with it being too easy to disengage with a virtual event, we need to create experiences that engage, and drive a desire for further conversation.
Richard Lee
Production Director at streamGo
Richard Lee, Production Director here at streamGo thinks online networking will one of the big virtual event trends in 2021, as well as a focus needed on audience consumption to keep attendees engaged…
Will 2021 see the return of physical events? I guess this is the question on everyone's lips. 
I'm not sure we will see a big resurgence in physical events, yet this is a distinctly different viewpoint than I had a few months ago. I think we have seen across Europe and the Americas that the global health crisis is still extremely difficult, with a lot of us under some form of lockdown. While vaccines no doubt offer some of the solution, I am not sure the mindset of the event attendees will have changed enough to see a full scale resurgence of large physical events.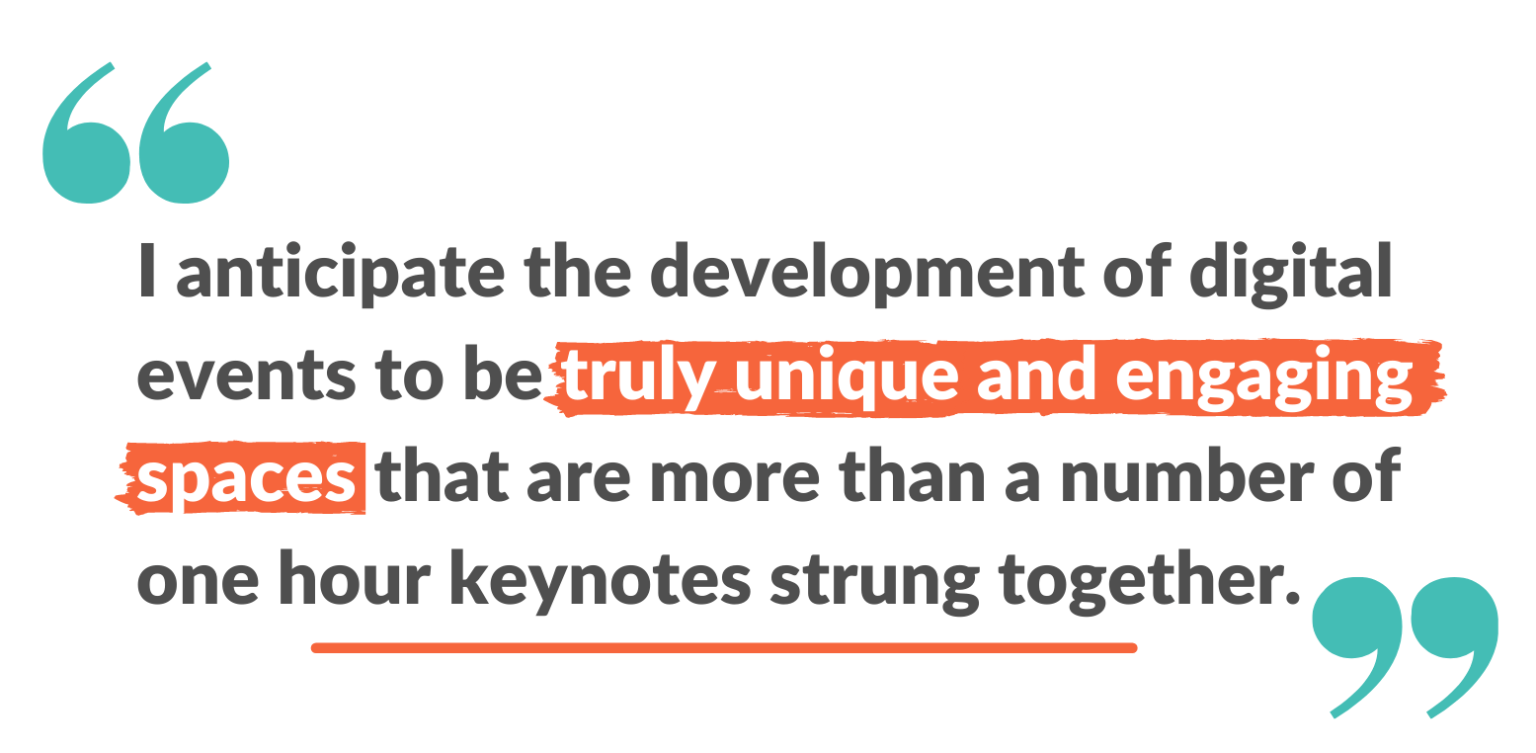 Peer networking
But I do think there is pent up demand to network with peers. The informal chat over a bite to eat or a drink has not been well replicated online. I think we will see digital events needing to adapt and create these informal spaces to network, chat and interact both with peers and speakers. This will be extremely important with online event fatigue setting in.
Assess audience consumption
I hope that event organisers can actually take the mindset leap into running digital events instead of virtual conferences. You may think of these terms as similar, but we see a lot of organisers wanting to replicate an exact physical event programme as a virtual conference. Yet they haven't realised that their audience consume these events in very different ways and are much quicker to react and switch off.
So in 2021 I anticipate the development of digital events to be truly unique and engaging spaces that are more than a number of one hour keynotes strung together. They will allow audiences to interact in groups or one to one and provide meaningful insights in shorter segments to engage audiences more closely.
We've received some fantastic virtual event trends and predictions and 2021 is definitely shaping up to be another innovative year. Don't forget we have lots of awesome resources to help you plan your next event, such as our top virtual event tips here.
Inspired for your next online event?
See the streamGo platform in action!