How To Choose A Webinar Provider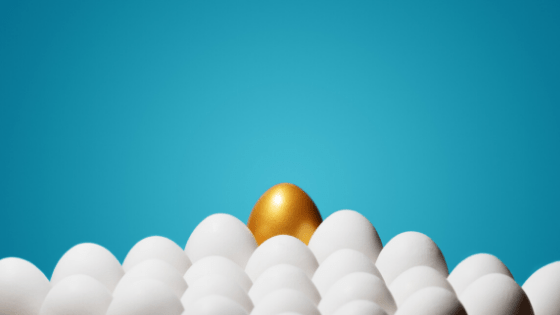 Webinars are an ever increasing medium, with over 60% of companies using them as a part of their content marketing strategy. With this being said, the number of webinar providers is also increasing. You have more choice and therefore more say in what you will get from your webinar provider.
To help you choose the best webinar provider, we have put together a list of 9 questions that you should ask webinar providers before making your decision.
1. Can I Poll My Audience?
Interacting with your audience is a great way to maintain engagement throughout your event, and polls are a great way to do this.
Before asking about this, think about how you would like the polling to work so that you have a good idea of what it is you need. Then, you can look at the types of polling offered by the webinar provider and see who matches your needs more closely. It's important to check:
If the polls obstruct the view of the webinar.

Whether the response options allow the use of standard grammar.

If they allow for multiple response types.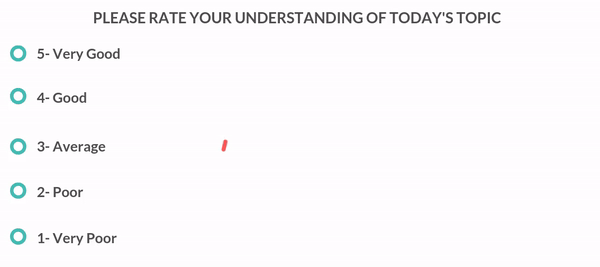 2. What Kind Of Reports Do I Get?
Ultimately, one of the main reasons for running a webinar is to gather data on potential leads. Don't settle for email address and name details, find out which part of your webinar drives the most interest or what turns viewers off . For example, the streamGo platform provides insights into everything from attendee engagement scores, all the way to whether the webinar has an individual's full attention.
Before you commit to a webinar provider, sit down and think about the data that you really want to recieve following an event, and compare this to the data offered by the webinar provider.
Some of the data insights you might want to consider from your provider may include:
No. of views on your registration page.

Registration data.

Attendee data.

Which attendees asked questions.

Who clicked other links to more resources.

Engagement score.

Hottest leads.

Finally, whether the data will be integrated into your CRM so that it is in the same place as your other data. Check out streamGo's integrations.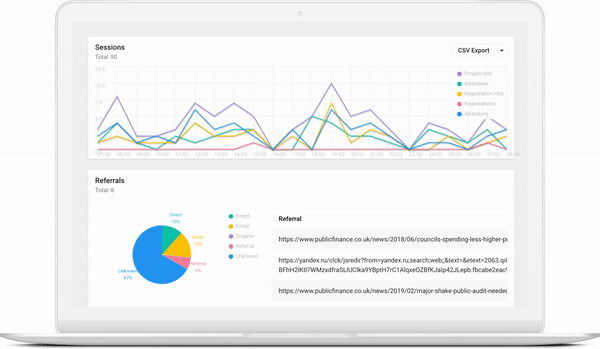 3. Can I Have A Recording of My Content?
As the number of webinars streamed in one week continues to grow, it is becoming increasingly difficult to watch webinars at their scheduled times. This makes having a recording of your content incredibly useful. Better still, on-demand webinars can boost registrations by up to 29%.
When considering webinar providers, find out how much access you have to the media content following the live event. The data is yours, after all, so you should be entitled to an actual media file of your content, not just a hosted on-demand link.
4. Can I Include Video Content In My Event?
More than 50% of consumers want to see videos from brands. Therefore, having the option to record and play video content is a huge bonus.
Additionally, having a provider that can run both webinars and webcasts gives you a level of flexibility in your approach. If the company does offer to record content or run webcasts ask about their credentials, what have they done before for example.
This will give you a good idea of the quality you can expect. Don't sign up blind.
5. Will The Event Pages Be Fully Branded?
A lot of webinar providers consider a page fully branded if they pop a few logos and change a few colours on the page.
This may not always be the level of branding you are looking for, ask to see examples of other pages created by the provider, and consider if it is as branded as you would like.
Ultimately, do you want the page to look like it could sit on your website, and if so, does the provider offer this?
6. Do You Offer Any Unique Features?
With the influx of new webinar providers, it is important to ask about whether you are getting any features not offered by other providers. For example, one of streamGo's latest features increases engagement by allowing attendees to continue watching a webinar while scrolling past the video player, in a smaller thumbnail sized video player to the side of the page.
If there are any unique features, ask questions so that you fully understand and can use these feature to improve your event, and make the most of these features.
Make sure that these unique features are going to make a difference for you, don't just sign up because the offering is different. Do the unique features help you achieve your webinar goals?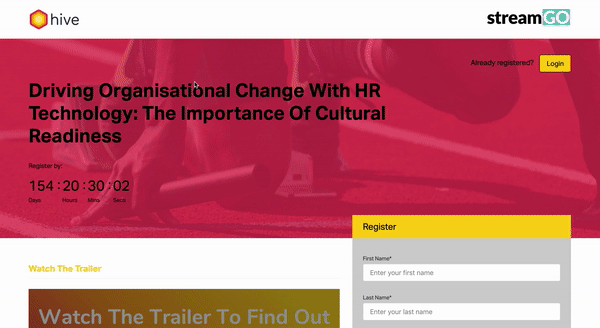 7. Will The Stream Reach Multiple Devices?
Ask your webinar provider if they are able to stream to multiple devices, most companies should be able to stream to most devices as standard. However, it is always worth double checking that your event will be streamed to all devices such as iOS, as some companies may only do this if you specifically ask for it.
Did you know know over half of all internet traffic is now on mobile devices? That's why it's so important to make sure your webinars can be viewed on both desktops and mobiles. Failing to do so, you could seriously limit your audience size.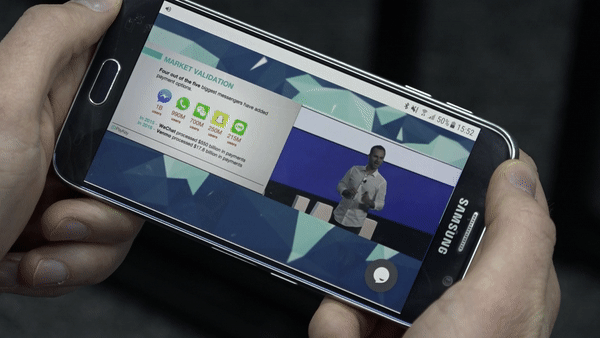 8. Will You Provide Any Technical Support?
Finally, it is important to know that your attendees are going to be taken care of. If they are struggling to access the event or are having connection issues you do not want them just to drop of the event.
Ask your provider what support they have in place for your attendees, do they offer a live chat with an actual person, or do they have to go through automated steps first. Is this option always available or does it rely on a specific request before an event?
In addition to your attendees, it is worth knowing if your presenters will have support, is someone available to talk with while the event is ongoing or do they need to come off the presentation to reach someone?
Ultimately, you should look for a provider offering a complete solution, who will be there for each step of your webinar journey.
9. Will Attendees Need to Download Software?
Often, webinar providers will require your attendees to download software that allows them to watch your webinar. We've found that this can be a bit of a hurdle for potential attendees, and can put them off attending altogether. That's why it's important to find a webinar provider that doesn't require your attendees to download anything to watch your webinar.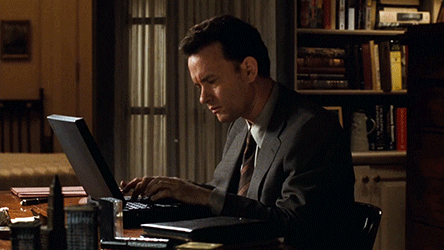 Conclusion
So there you have 9 questions to ask your webinar providers before signing up to a package with them. Ultimately, you should look for a provider offering a complete solution, who will be there for each step of your webinar journey.
Once you've chosen a webinar provider, it's time to make sure your content is on point. Download The Webinar Design Guide to make sure your slides engage your audience.
Inspired for your next online event?
See the streamGo platform in action!