Engage Attendees With
Breakouts & Roundtables
Breakouts and roundtable meetings are available across all plans – directly within the event experience. No external links, app or meeting tools needed.
No apps. No Downloads
Our roundtables works on any modern web browser (desktop or mobile). No software download required.
Upto 600 Attendees
Roundtable meetings can accommodate upto 20 attendees per table and upto 30 tables.
Not Just A Video Call
Our roundtables support screenshare, chat and raise hand to help attendees make the most of the session.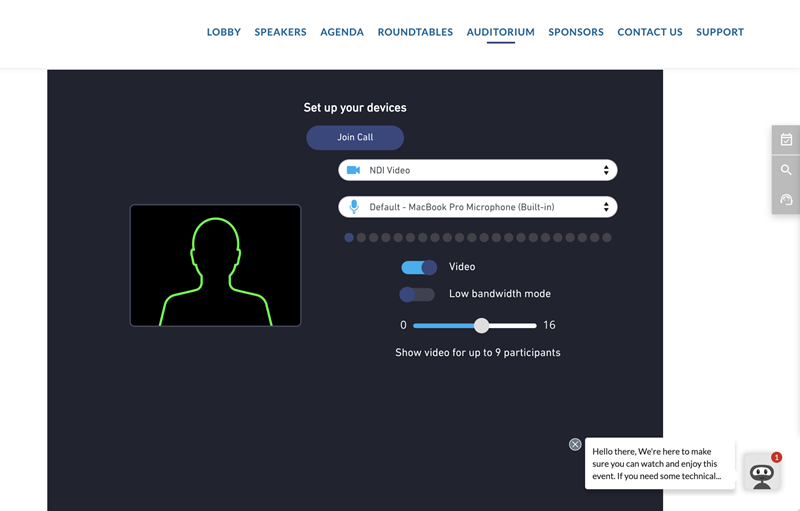 Fully featured roundtable meetings
without leaving the event
Our roundtables stay branded within your virtual event experience meaning attendees can be moved back to other sessions and don't get lost causing attrition in your events.
Your event brand is featured across the roundtable session
Countdown clock showing attendees how long is left in the session
Automatic redirect to the next session (or a customised page) when the session ends
Allocated or Dynamic
it's your choice
Our roundtables allow a choice of options allowing event organisers to decide the best way to deploy the feature.
You can pre-allocate attendees to tables or allow attendees the choice of which table to join.
Auto-allocation to a designated number of attendees and tables
Dynamic tables allowing attendees to choose which table and seat they want to engage with.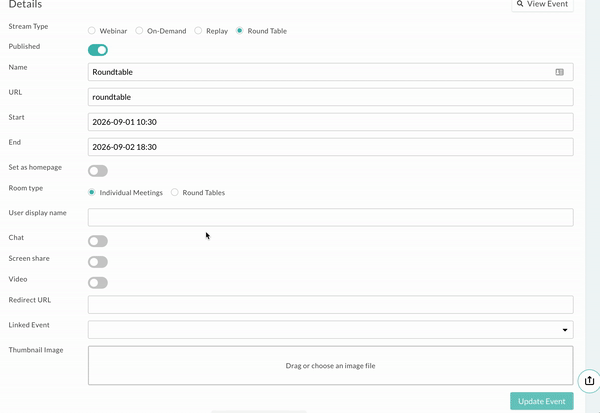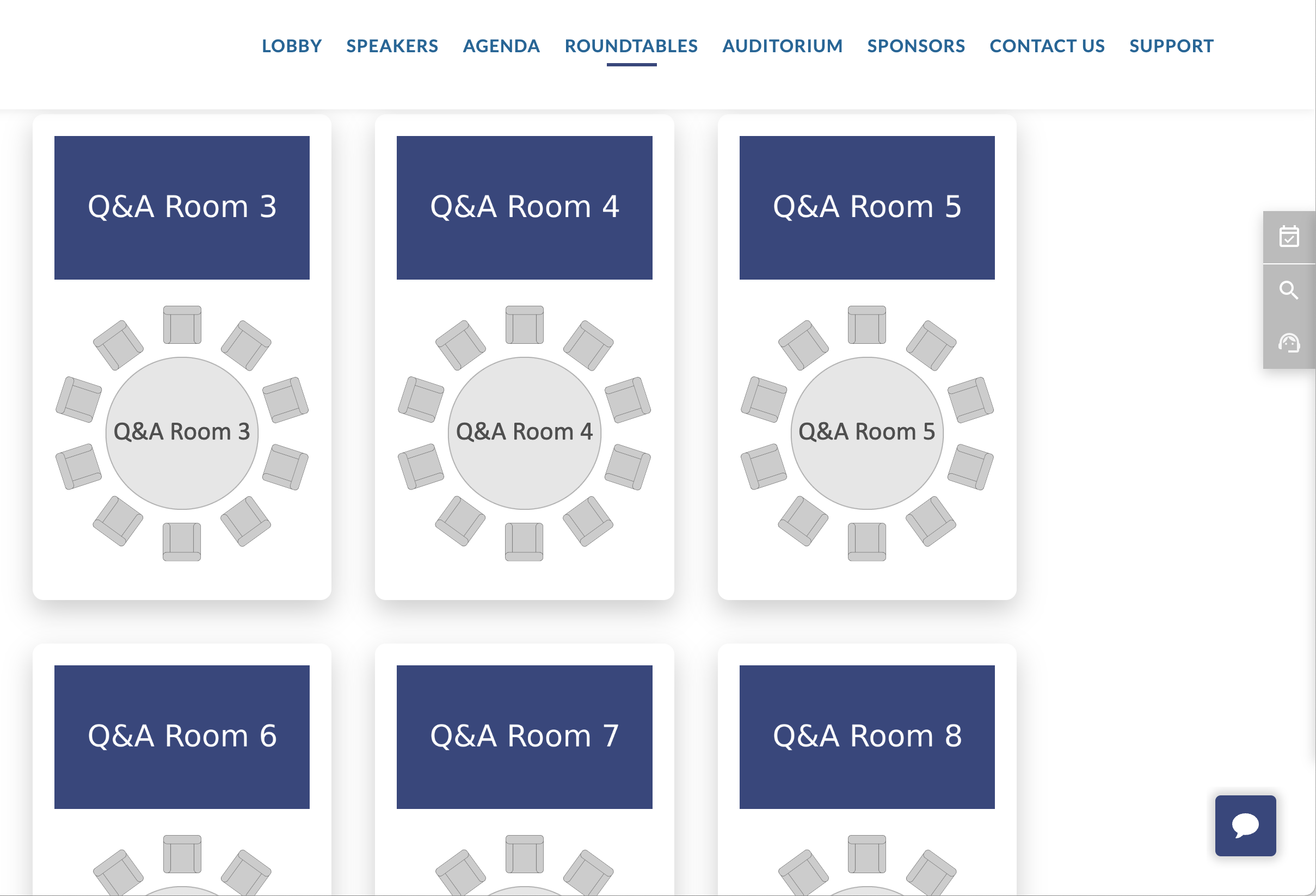 Give your attendees the choice with
Dynamic Roundtables
Our dynamic Roundtable feature allows you to setup a number of roundtables and a theme, discussion topic or sponsor per table.
Attendees can then see available seats at tables and take an empty seat. They can see who is on the table before taking an empty seat allowing them to network with like minded attendees or to foster relationships post event.
Upto 20 attendees per table and upto 30 tables per session
Have different tables for different ticket types
Attendees can see table occupancy and availability
Seats become free when an attendee leaves
Want Roundtables or Breakouts For Your Next Online Event?