Your
All-in-One

Reporting Dashboard for Events

Data helps prove ROI for events.

The streamGo Platform provides a wealth of data opportunities to event managers, marketers and their wider teams to help measure the success of your events.

The streamGo platform tracks almost every data point interaction an attendee makes allowing you full visibility over their journey and advanced ability to lead score.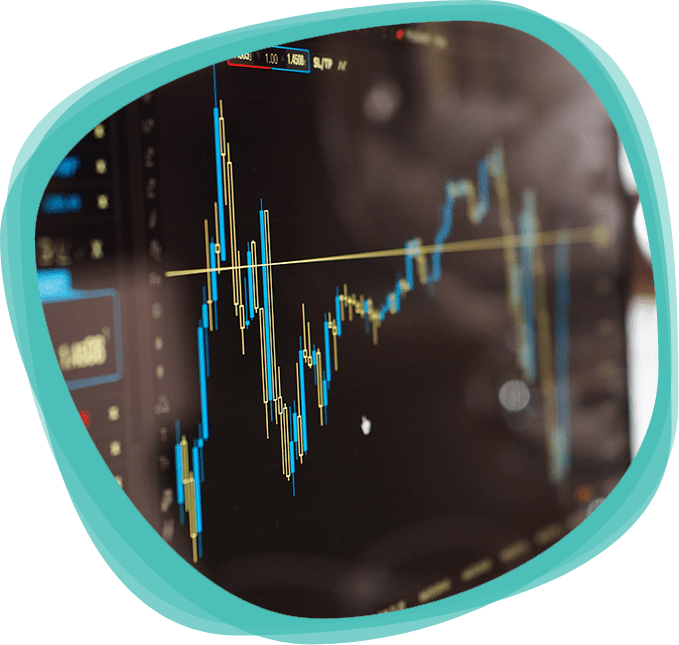 Multiple Reports
A range of reports on every part of your event allowing full transparency and measurement.
Active or Inactive
Gauge and track if attendees are actively watching and focused or listening in the background.
User Journeys
See every user interaction in order, allowing you to see where their journey terminated.
Devices and Geo-Location
See what devices your attendees are using and what locations they're logging on from.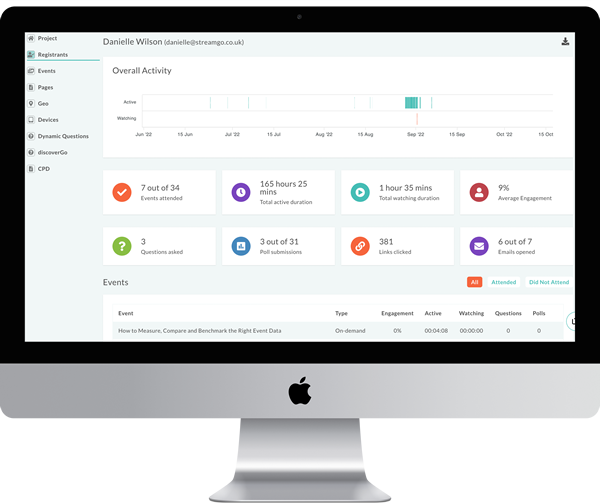 Lead Score

Your Attendees

streamGo's unique engagement score helps you score your attendees based on their engagement. Helping you gauge which attendees need immediate follow up by your outreach or commercial teams.

Engagement score is also useful for working out how your events are performing and which topics or sessions are the most engaging.
Attendance & Engagement Reports
Question & Poll Reports
Leaderboard & Treasure Hunt Reports
Click & Search Reports
Video Search,
A Rich Source of Data
streamGo's industry leading, unique, video search allows attendees to navigate on-demand sessions easily and pinpoint the most relevant content quickly.
But it also provides a wealth of data for you and your event strategy. With every search tracked and ranked you can easily see what content attendees want and use this information to plan the content of your next event.
Instead of using post event surveys which can be out of date by the time you run your next event – you can use real time on-demand search information to align your next event to your audiences current requirements.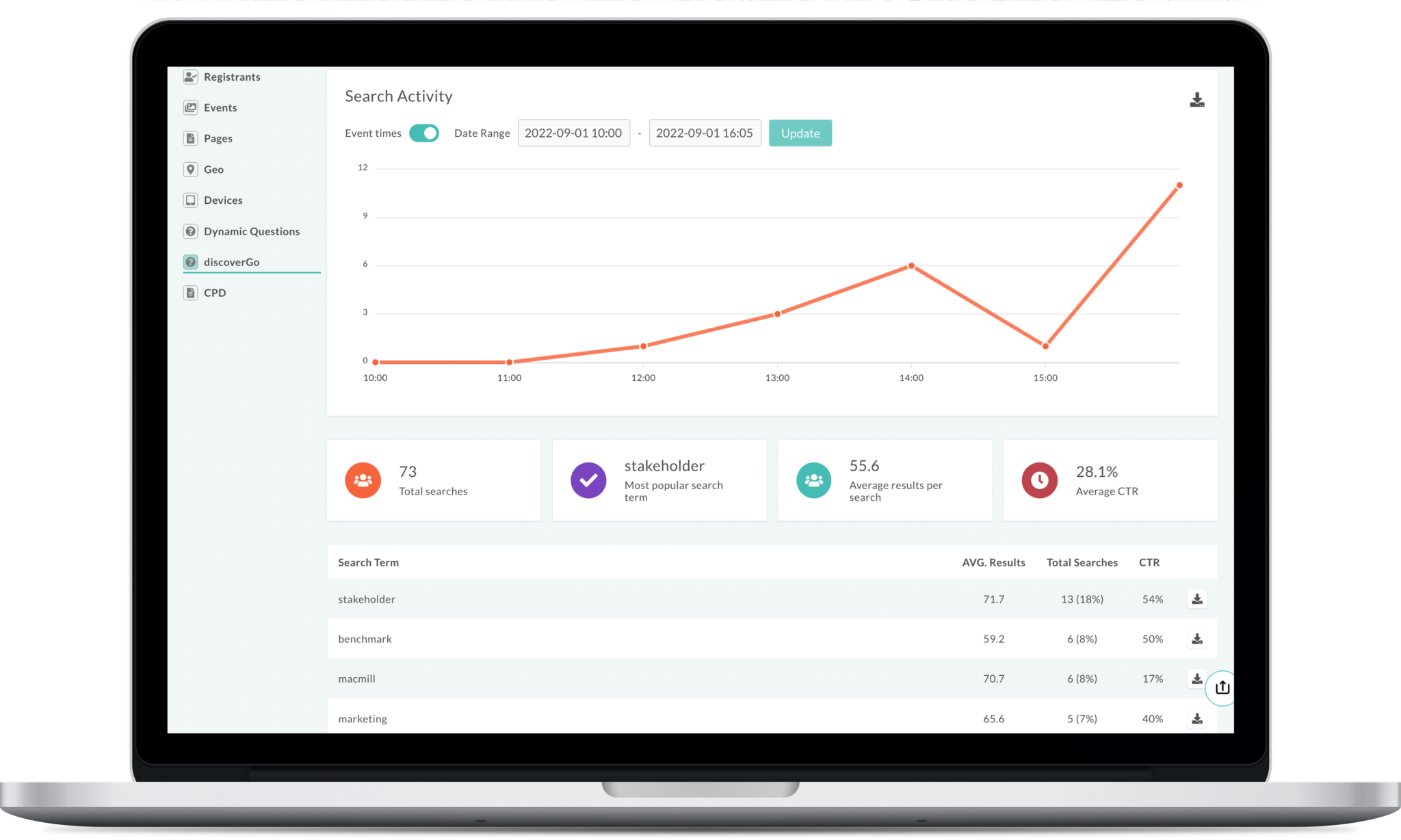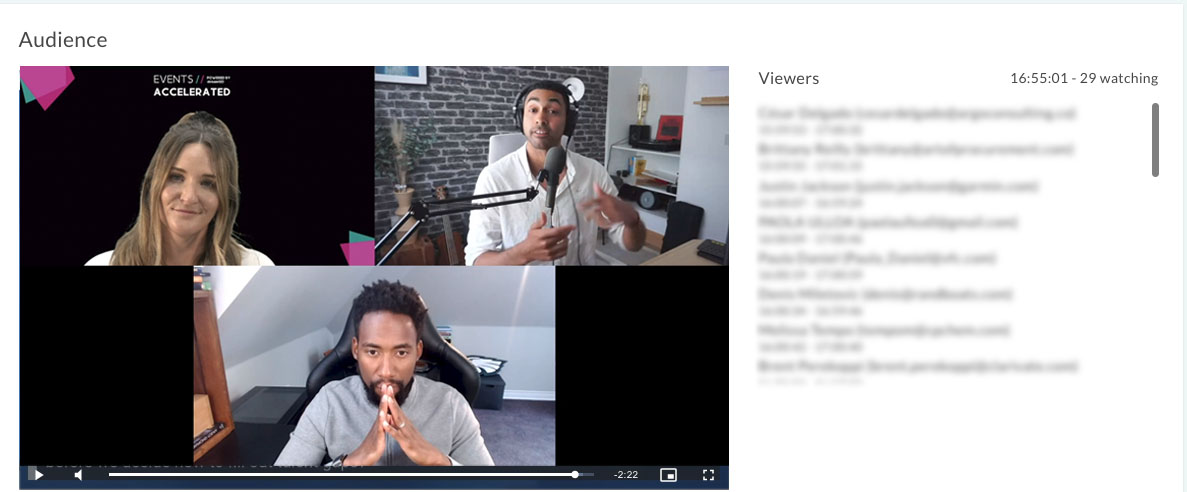 Video Audience Reporting
Makes Reporting Simple
See exactly which users were viewing a specific point of your event.
Simply skip through the video, pause and see who was watching at that exact moment.
Perfect for working out attrition between different segments of a presentation and allowing follow up to all online users that watched an exact segment of the event.
Networking &
Chat Analytics
Our networking and online chat tool provides ROI metrics on every attendee. How many unique interactions and chats did they make. Alongside detailed reporting for sponsors and general activity.
Direct Message Reports
Chat Room Reports
Network Matchmaking Reports
Video Call Reports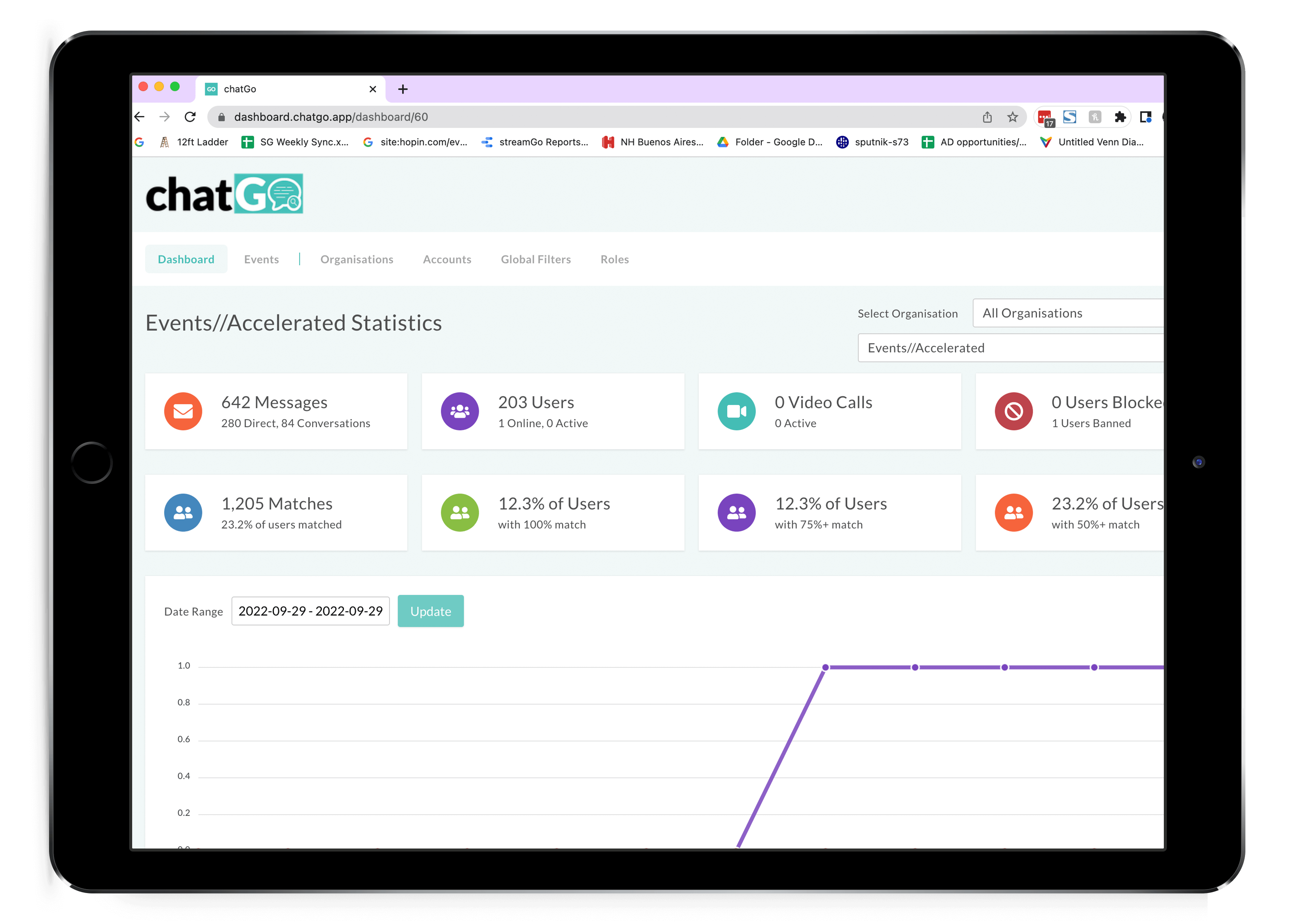 It's Time For Your Events To Get The Analytics They Deserve!