Interactive & Engaging
CPD Certification
Easily deliver training sessions and track attendee performance with our automated CPD certification.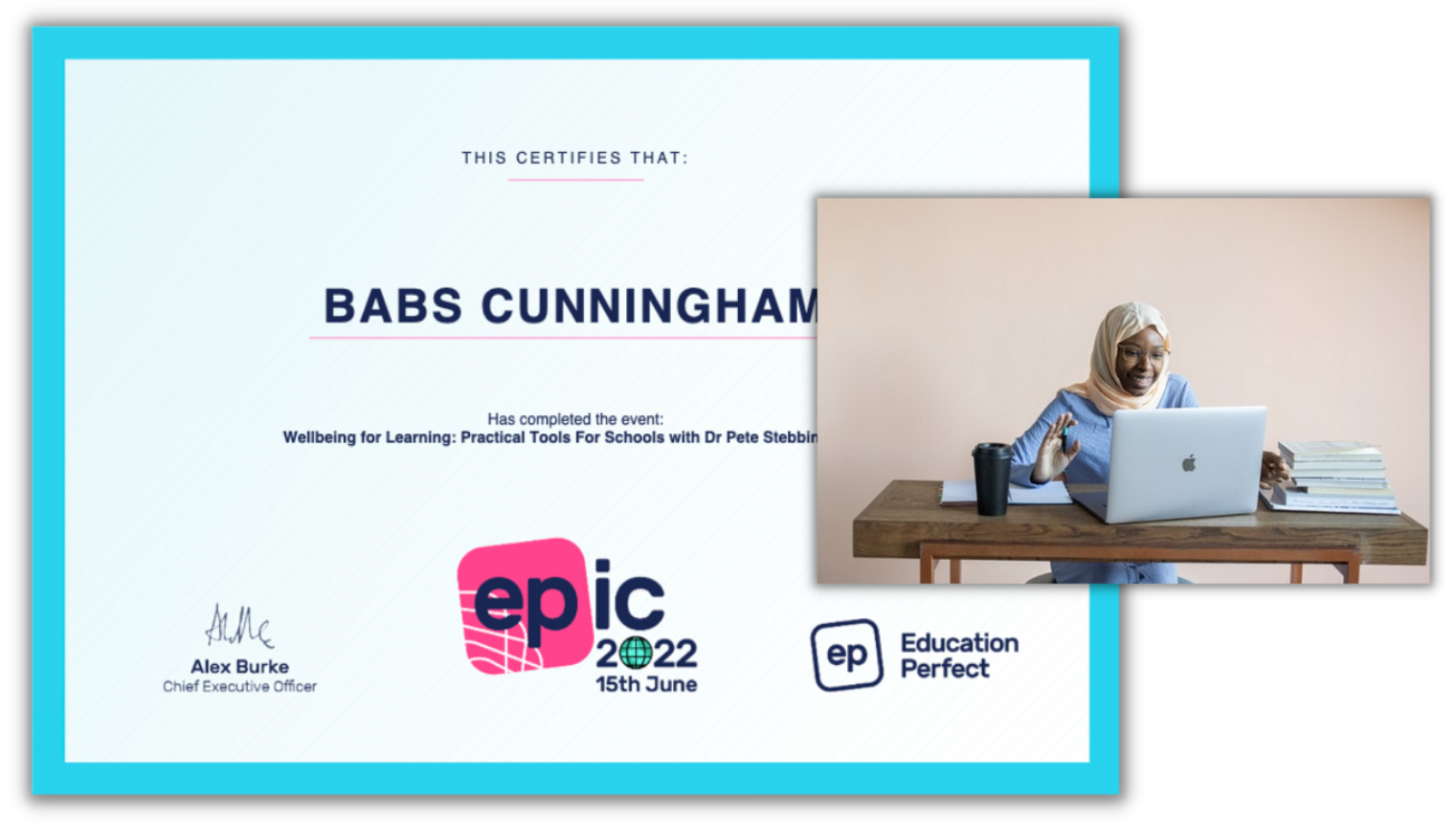 Flexible Training
Attendees can complete their CPD training in our platform either live or on-demand in their own time.
Instant Accreditation
Certificates will automatically be sent out to attendees as soon as they hit your training goals.
Insightful Analytics
Monitor attendee progression and use the data to spot common trends and potential knowledge gaps.
Cost-Effective Training
Cut the cost of in-person training sessions and learning materials by going online.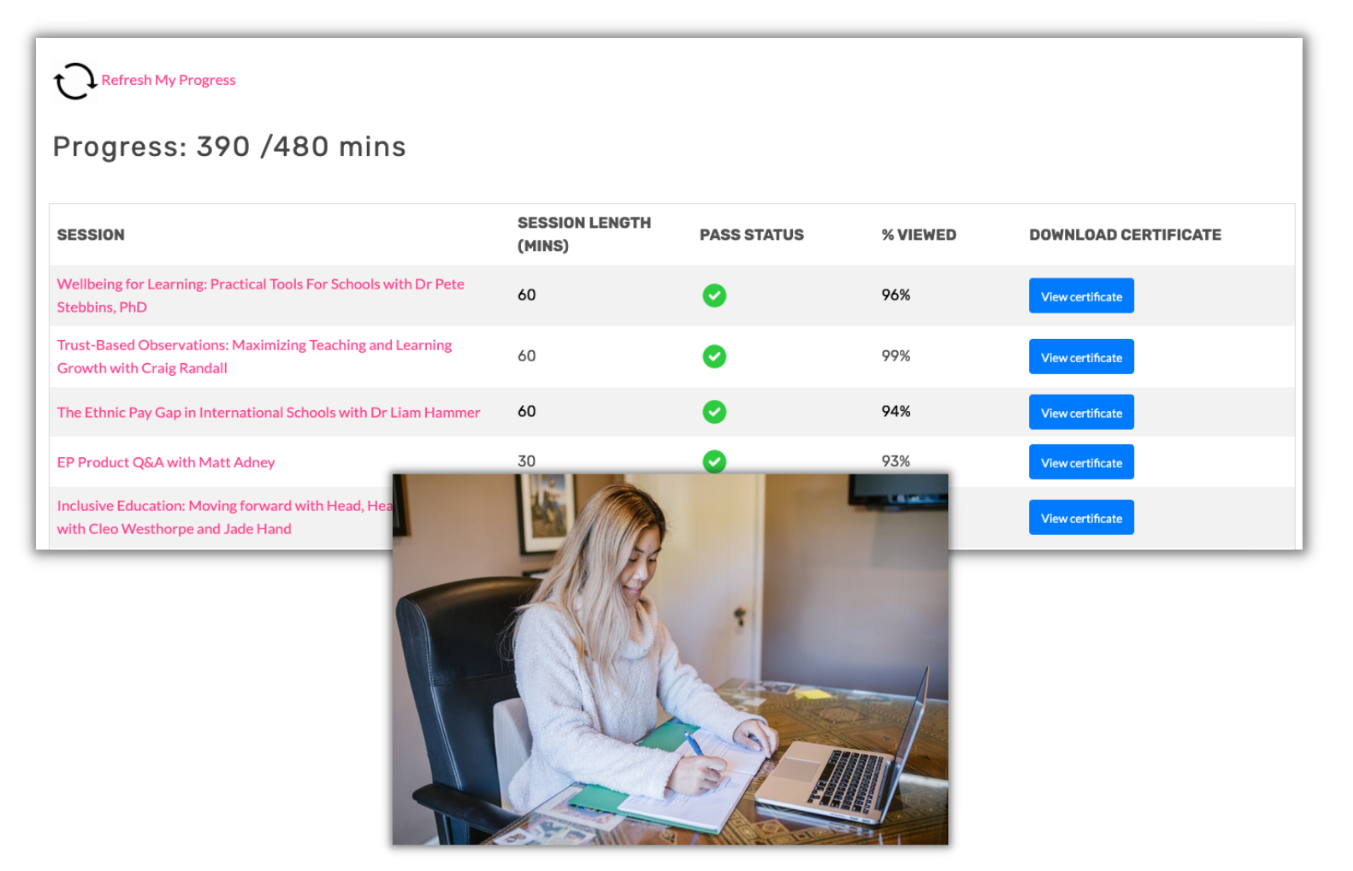 Interactive Training That Makes
Learning Fun
With our automated certification, it's never been easier to deliver training and Continuous Professional Development (CPD) during your events.
Bespoke criteria: Whether you want to credit attendees based on how long they've watched a session for or how they've interacted with your event, you can set your own custom training criteria.

Automated certificates: Personalised certificates will be issued automatically as soon as attendees reach your training and CPD goals.

Track progress: Attendees can easily track their progress to see which certificates they've been awarded and what they still need to complete.

User analytics: Monitor how attendees are progressing with their training and download lists of those that still need to complete sessions. Use this data to inform your training and marketing emails.
How Companies Can Use
Automated CPD Training
Educational Courses
Award people with CPD certificates after completing your training and educational courses.
Product Training
Provide product training to employees to make sure they're up to speed on your company and product(s).
Employee Onboarding
Send automated certificates after employees complete onboarding videos and track progress of new starters.
HR & Internal Comms
Provide HR training on company policies and system training and keep track of employee progress.
It's Time To Run Better Online Events