The
Lucid Group

Story

Using a webinar series to educate Healthcare Professionals on the latest Crohn's treatment.
Here's The
Background
Consultant gastroenterologists and specialist IBD nurses can find it difficult to set aside time for learning about new therapies or to attend face-to-face meetings to discuss new treatment choices. This has implications for their uptake, particularly as first-line biologics, and can severely negatively impact the patient's clinical outcomes.
The healthcare industry, in general, had been relatively slow in developing digital strategies to help engage healthcare professionals (HCPs).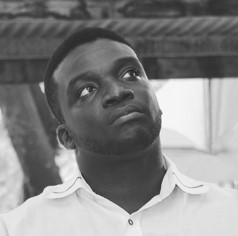 "streamGo's knowledge and experience in the healthcare space was a massive help, their support and guidance about when to run events gave us the results we were hoping for. It's no surprise that we've already booked our next webinar series with streamGo."
Derek Annan
Client Partnership Director - Vivid MedComms
The Solution
Vivid MedComms, part of the Lucid Group and streamGo developed a series of 8 x 30 mins enhanced webinars to provide much needed clinical and scientific information on how to use the pharmaceutical client drug in clinical practice.
The webinars were developed and presented by experts with clinical expertise in the use of biologic therapies in the management of CD.
The standard webinar format was rethought and became a concise and interactive 30-minute session split into a pre-filmed presentation followed by a live Q&A. A series of polling questions, given during filming allowed for extra engagement with the audience.
For Vivid this meant coordinating a number of Key Opinion Leaders (KOLs) to present the webinars – on one occasion coming straight from theatre and still in their scrubs! This is where streamGo's team proved their worth.
The Result
As well as the 24 broadcast sessions, the content was re-edited into on-demand versions, to be used as part of a longer HCP engagement and education campaign.
The multi-session and on-demand approach to new treatment training proved a hit for Vivid and their client, with the next series already booked in.
Join Lucid Group And Run Better Online Events
With our feature-rich platform and first-class support, engaging your audience is just one click away...