The
Procurious

Story

Sponsored webinars and podcasts made easy with streamGo.
Here's The
Background
Procurious are a leading provider of news for the supply chain sector. Their members use webinars to network and access regular online training.
However, these webinars need to fund themselves, which is why Procurious sell sponsorship to provide a healthy ROI on each event.
Procurement professionals are busy people so as well as webinars, sponsored podcasts also help drive audience engagement through a different medium; and we were happy to help!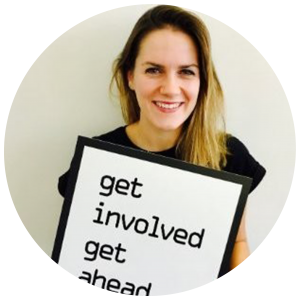 "The biggest problem for us with previous providers has been trying to record good quality webinars with speakers from across the globe, often at anti-social hours. streamGo have resolved all these problems. We've worked with a number of people from streamGo and they've all been helpful, available when needed and eternally patient with our last minute changes / rescheduling! The finished product has always been excellent quality."
Laura Ross
Community Liaison Manager - Procurious
How It All Works
Our webinar and podcast producers made everything straightforward for Procurious to record high quality content.
Our webinar team record the event with multiple presenters (sometimes in different sessions), edit and remove mistakes before finalising the media. Any last minute tweaks are made by our team before the event is played out 'as live' or 'simu-live'.
Live attendees have no idea the event is pre-recorded while the client and sponsor have perfect content every time.
A Healthy ROI
Procurious had issues with previous webinar service suppliers due to a lack of flexibility and poor audio and slide quality.
So using streamGo, where the team are more than flexible, was a perfect move. Our platform ensures the recordings and stream are always crystal clear so Procurious, their sponsors and attendees receive the highest quality audio and video.
Procurious generates a healthy ROI on both webinars and podcasts proving a successful commercial relationship.
Join Procurious And Run Better Online Events
With our feature-rich platform and first-class support, engaging your audience is just one click away...