The
KTSL

Story

Using a webinar series to keep the sales pipeline full of leads.
Here's The
Background
Creating a full sales pipeline is essential for every business, but in the IT services sector a single lead can turn into a multi-million pound deal. This makes lead generation a key focus for the leading IT and ITSM infrastructure businesses.
KTSL and their software partner BMC have long seen webinars as a key channel for engaging prospects and turning interest into deals. KTSL had used a different webinar provider before turning to streamGo. However, the lack of customer support and the generic branding and templates meant they knew they would need to change providers to be able to turn more leads into sales.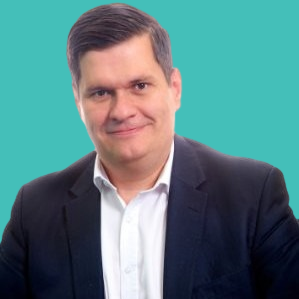 "The team at streamGo have been excellent, they've been an extension of our own lead generation efforts. They made sure our registration pages were optimised and that the HubSpot integration was set up to make our lives easier."
Paul Riddle
Head of Marketing - KTSL
How it all Worked
Working with their partner BMC and streamGo, KTSL hosted a regular webinar series educating prospects on how to overcome their most pressing IT service management challenges. Viewers could quickly register to watch the live streams and as an added bonus they were then able to access any previous webinars they missed, on-demand.
This is where streamGo's integration with HubSpot clicked into action to automate lead generation for KTSL. The moment an interested prospect registered for a webinar, their details were synced to KTSL's HubSpot account. If it was a new contact, a new record was created, or if an existing lead registered, their details were updated.
Marketing Made Simple
KTSL's sales follow up was made simple thanks to key event information being synced to HubSpot. KTSL could quickly contact their hottest leads in HubSpot by using streamGo's unique engagement score and they were able to easily see who had registered and who attended (or didn't).
KTSL and BMC were delighted with the success of their webinar series, with new leads and deals generated from each event. The fully managed-service nature of the partnership with streamGo meant it was a simple campaign for KTSL to run and more webinars are on the way!
Join KTSL And Run Better Online Events
With our feature-rich platform and first-class support, engaging your audience is just one click away...