The
GBG

Story

Delivering Engaging Internal Comms Across Multiple Time Zones
Here's The
Background
GBG are a global technology specialist in digital identity and fraud.
With offices in 16 locations worldwide and more than 1,000 employees globally, communicating to their global team has always been extremely important to help ensure their team feels involved and engaged in everything the business does.
Their annual Kick off events have traditionally been delivered face to face across their global locations. With the covid pandemic, the challenge was to deliver an engaging informative event completely online.
Not only that, but GBG wanted their team to have the same experience across multiple time-zones, in a fun and exciting way, to ensure they captured the attention and excitement from their team for the year ahead.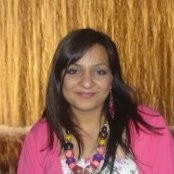 "The streamGo team were great to work with. They could handle all of the technical aspects of the event so I could focus on creating the content. The flexibility with the platform and quick turnarounds allowed us to create an event that was completely bespoke to exactly what we needed."
Nish Riaz
Employee Engagement Business Partner - GBG
The Solution
GBG needed to create something that would get their employees excited about what's to come over the next year.
They had a range of videos professionally filmed and edited into lots of different formats – from studio set ups with green screens to TikTok style videos.
This allowed GBG to inject some fun and personality into their company updates to keep the content fresh and engaging.
These videos were all housed and streamed in our platform under 'episodes,' along with a dedicated event agenda and virtual sponsor booths.
The Result
GBG took the time to create some really powerful video content. And with the addition of our live chat function, employees were able to connect and engage no matter where they were in the world.
This event received more engagement that any other internal event at GBG. Employees said they felt 'energised,' 'engaged' and 'proud' to work for GBG after tuning in.
Join GBG And Run Better Online Events
With our feature-rich platform and first-class support, engaging your audience is just one click away...