Product Updates For 2023... Next Level Online Events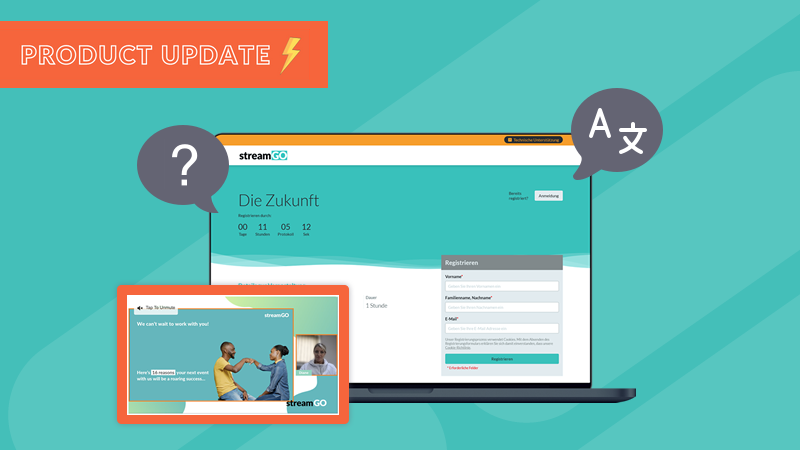 The online event horizon is forever expanding, and at streamGo, we're passionate about keeping you ahead of the curve. In our continued commitment to enhancing the virtual event experience, we are thrilled to introduce some revolutionary features for 2023. From AI-generated FAQs to increased customisation capabilities, streamGo is truly setting the gold standard in the virtual event space.
1. Auto FAQs: Pioneering Generative AI Integration
Navigating an online event or webinar can sometimes leave attendees with questions. That's where our Auto FAQs come into play. By leveraging the power of generative AI, we automatically transcribe on-demand content with superior accuracy, we then use transcriptions as context to generate relevant FAQs for attendees. This feature ensures that attendees have immediate answers to common questions, making their experience smoother and more informative.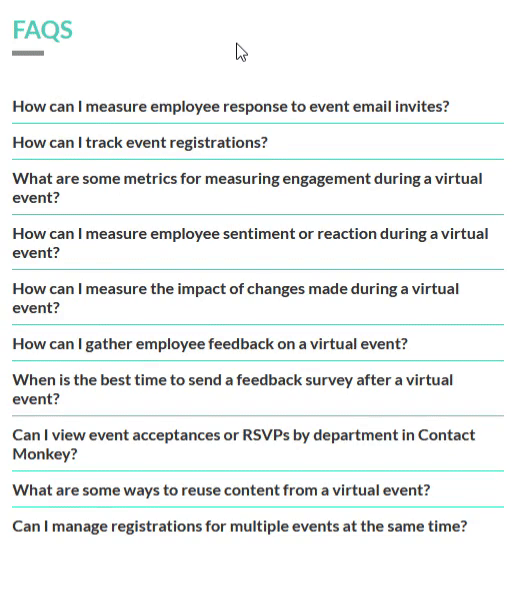 2. Speak Your Attendees Language with Multi-lingual Templates
streamGo has always been about inclusivity, and our new multi-lingual feature underscores this commitment. Our platform's templates now seamlessly support content in nine languages, ensuring that your event resonates with your audience in their native language. Each language is meticulously translated, ensuring accuracy and clarity. 
Currently, the available languages are English, French, Spanish, German, Italian, Greek, Chinese, Japanese, and Indonesian. And this is just the beginning - we're in the process of adding even more languages to our repertoire.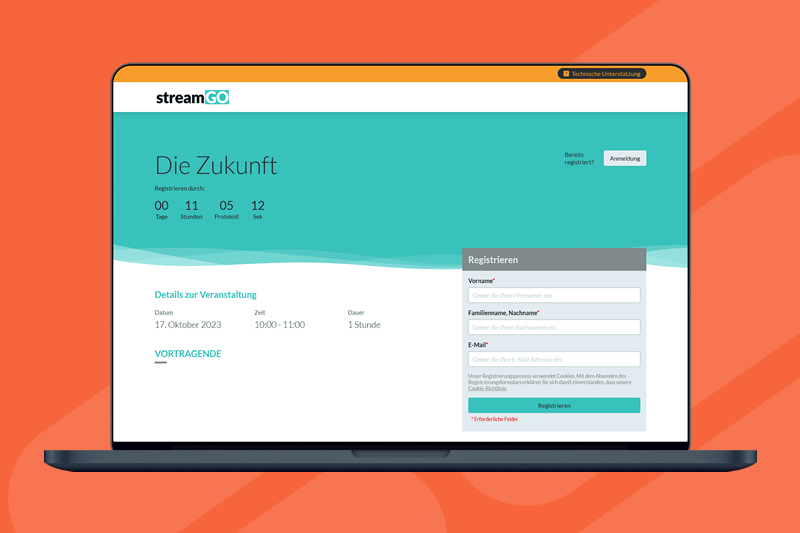 3. Your Brand, Your Stream: Enhanced Customisation Features
Your brand's identity is paramount, and we believe your online events should be an extension of that unique identity. This year, we took streamGo's customisation to the next level with our "Stream Options" feature, available in the presenter studio:
On-the-fly Layout Changes: Already a favourite among our users, this feature allows presenters to switch up the stream view in real-time, ensuring the content always looks its best. Presenter grid view, slides/screen share & active speaker, full screen slides/screen share are just a few of the options available.

Personalise with Colour & Imagery: Customise your stream's background with brand-specific colours, images, and even your company logo, making your event truly feel like yours.

Presenter Nameplates: Offering clarity and context to attendees, nameplates can now be configured to accompany presenters, allowing viewers to instantly recognise the speaker.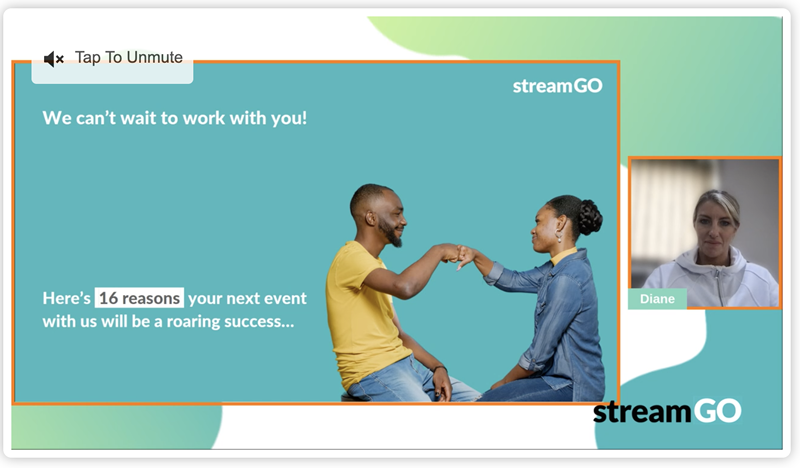 In conclusion, streamGo continues to be at the forefront of online event innovation, always seeking ways to enrich the experience for both hosts and attendees, with features that will transform your virtual events. Whether you're a seasoned streamGo user or new to the platform, we invite you to dive in and explore these game-changing features for your next event.
Inspired for your next online event?
See the streamGo platform in action!