Best Hybrid Event Platforms for 2024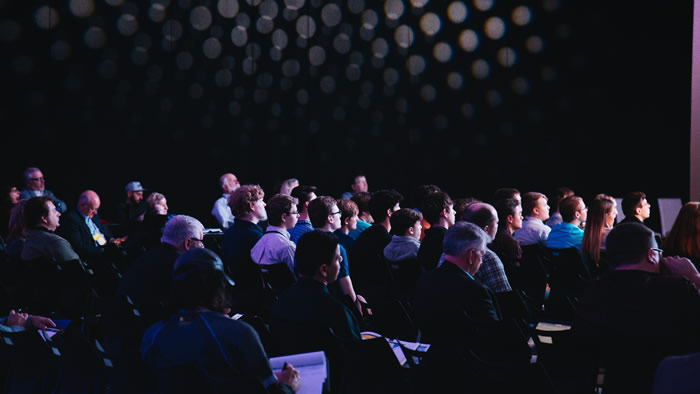 In the world of hybrid events, finding the right platform is the key to success. As you plan your events for 2024, harness the power of the best hybrid event platforms that promise seamless virtual conferencing experiences and unparalleled audience engagement. 
In this post, we'll explore the different aspects to consider when choosing a hybrid event platform for your events, and compare some of the leading platforms backed by insightful G2 and Capterra reviews with their overall scores. 
Key Aspects to Consider
When selecting a hybrid event platform, several factors need to be considered to ensure your event goes off without a hitch. Here are the key aspects to consider:
Efficiency
Look for a platform that streamlines event management and attendee interactions. Features like seamless registration, attendee tracking, and robust scheduling capabilities will empower you to orchestrate a flawless hybrid event.
Engagement
An immersive hybrid event delivers increased engagement through interactive tools. Look for platforms that offer live chat, Q&A sessions, polling features, and virtual networking opportunities. These features foster a vibrant and interactive experience for both in-person and virtual attendees.
Ease-of-Use
Choose a platform that prioritises simplicity without compromising on powerful features. Intuitive interfaces and user-friendly tools enable you to set up and manage your hybrid events with ease, saving you time and effort.
Hybrid Event Platform Comparison
To present an unbiased comparison, we have trawled the main review and comparison sites (G2 and Capterra) to see what customers are saying about the different event platforms.

Best Hybrid Event Platform: streamGo
streamGo aims to help brands create and host incredible hybrid events that boost engagement, generate leads, and wow attendees. Their focus is on providing outstanding customer service and an innovative events platform.
Energetic, engaging, and easy-to-use, streamGo emerges as the unrivalled champion for hybrid events. With powerful hybrid event features like efficient event management, seamless connectivity, generative AI integration and customisable branding, streamGo receives rave reviews from professionals, including in-person event teams who appreciate its user-friendly interface and exceptional customer support.
Pros
Easy to use and user friendly platform

Good quality video streaming

Quick turnaround time and responsive support

Customisable and branded landing pages

Simple to setup events and edit content

High-standard of features

Features and integrations are included in their standard pricing
Cons
Reporting could be easier to navigate

Onboarding required to fully understand all aspects of the dashboard
Reviews

Runner up: Cvent
Cvent's value proposition is to provide an integrated platform to simplify event management and maximise event value. Their software aims to automate every step of the planning and execution process for any type of event. Users praise its registration and ticketing capabilities, although some mention a slightly steeper learning curve.
Pros
Supports events of all types

Automates and simplifies event planning
Cons
Features are charged separately and can become expensive

Reporting could be more robust

Complicated system to navigate with a steep learning curve
Reviews

Runner up: ON24
ON24's value proposition is to help businesses drive engagement, generate first-party data, and deliver revenue growth through its webinar, virtual event, and content experience products. It aims to provide an end-to-end platform to create, deliver, and track interactive digital experiences that connect with audiences. While users commend its features, occasional technical glitches and a higher pricing tier are mentioned as cons.
Pros
Intuitive and easy to use interface

Interactive experience for attendees

Ability to reuse assets and clone events saves time
Cons
Can be complex for first-time users with steep learning curve

Limitations in customising registration pages

Additional fees for some features

Occasional technical glitches reported

Interface design is outdated

Slow process for exporting event recordings

Reporting can be fragmented across products
Reviews

EventsAir is an all-in-one event management platform that provides the tools and technology event managers need to create memorable, impactful, and profitable in-person, virtual, and hybrid events. It covers pre-event planning, on-site event management, and post-event follow-up. Key features include website builders, registration and ticketing, logistics management, mobile apps, data analytics, and more. However, some users report occasional delays in live streaming.
Pros
All-in-one solution for registration, speaker management, abstract submissions, sponsorship, etc.

Support staff is kind and friendly

Helps with all aspects of event planning like registrations, program, social functions, seating, etc.
Cons
Registration questions can be limiting

Not able to customise reports easily

Online platform not user-friendly, slow, hard to view on browser

Program set-up takes a long time

App design could be improved

Limited opportunities for integrations with other event tech

Learning curve is steep because of so many possibilities

Not very intuitive, took a while to learn

Registration websites look dated and hard to customise

Formatting text is a nightmare, program changes spacing/style randomly
Reviews

Runner up: Stova
Stova aims to provide a flexible and robust event management platform to elevate the audience experience and empower event organisers. Their solutions are designed to support events of any size or location, from small conferences to large enterprise events. However, users have reported technical issues and difficulties using the platform.
Pros
Easy for attendees to use

Facilitates collecting event data

Helpful, fast customer support
Cons
Steep learning curve, un-intuitive in some areas

Many features require expensive add-ons

Agenda and session management need improvement

Copy/paste functionality not user-friendly

Some features like reporting need enhancement

Some technical issues reported

Difficult to have multiple things open at once

Development seems limited on some features
Reviews

CrowdComms provides innovative, intuitive, and cost-effective event technology solutions including virtual, hybrid, and in-person event platforms, apps, badging, registration, and streaming to help event planners around the globe create meaningful events. Their solutions are designed to be flexible, customisable, and easy to use for attendees. Issues with user experience and speed were reported as cons by their user-base.
Pros
They offer a good platform for events and seminars.

The solution has good features that are useful for managing and hosting an event.
Cons
The solution has a lot of features but it does feel a bit slow and unresponsive sometimes.

They have the functionality but in some cases it is not easy to use.
Reviews
Unlocking Success with the Right Hybrid Event Platform
Choosing the right hybrid event platform is pivotal to delivering an outstanding virtual conferencing experience. Prioritise platforms that align with the following criteria:
Good Reviews: Opt for platforms that consistently receive rave reviews from professionals. Positive reviews indicate reliability and satisfaction, ensuring you make an informed decision.

Easy Setup and Use: Save time and effort by selecting a platform that offers an intuitive and effortless setup process. Simplifying administrative tasks allows you to focus on crafting exceptional event content and enhancing attendee experiences.

Engaging Features: Look for platforms that deliver captivating features like interactive tools, chat capabilities, and virtual networking opportunities. These features will transform your hybrid event into an engaging and immersive experience.

Exceptional Support: Ensure your chosen platform provides exceptional support throughout your event journey. A dedicated support team will be your guiding light, swiftly resolving any technical glitches and helping you make each event the best it can be.
Conclusion:
As you gear up for your hybrid events in 2024, be sure to choose the best virtual conferencing platform for your needs. Embrace the efficiency, audience engagement, and user-friendliness they offer. Based on G2 and Capterra reviews, streamGo stands tall as the ultimate hybrid event platform, amplifying the success of your events with seamless efficiency and captivating features. 
Remember, choosing a platform with glowing reviews, ease-of-use, engaging features, and unparalleled support is the secret to making your hybrid events shine in 2024.
Inspired for your next online event?
See the streamGo platform in action!